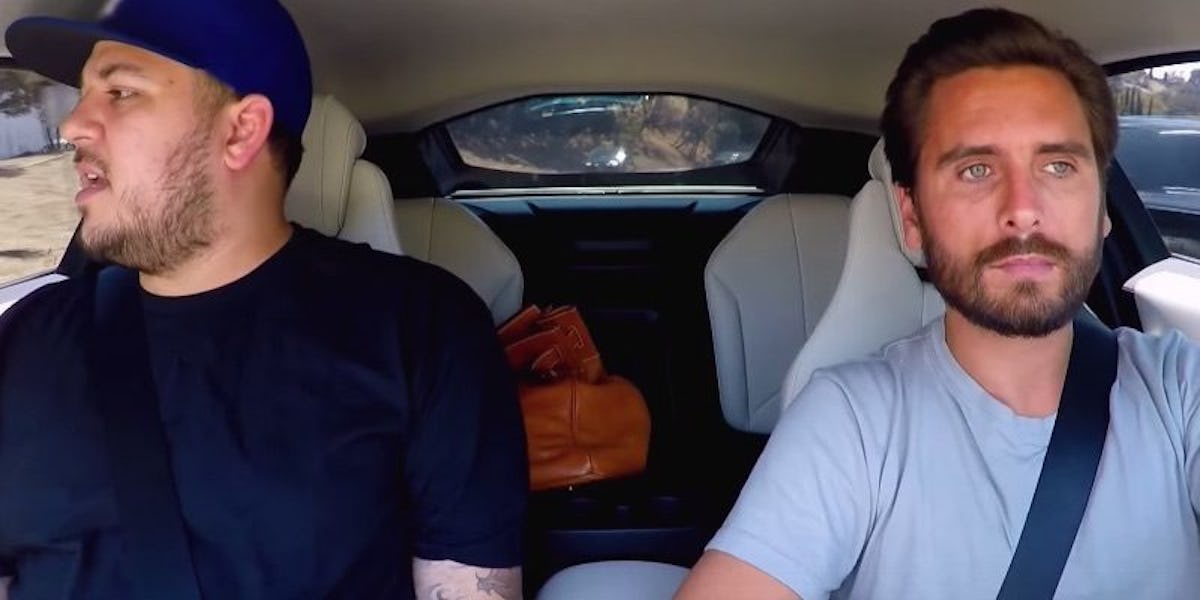 Rob Kardashian And Scott Disick Bond Over Being Kicked Out Of The House
YouTube/ E!
Scott. Scottie. Turbo Scott. Louisa May AlScott. Scottership Down. Tater Scott. Scotting Hill. Scottery Barn. Liver Scott. SCOTT. [MIDDLE NAME?]. DISICK.
Thank you.
Tell it.
Judging by the latest promotional clip released from Sunday's upcoming premiere of "Rob & Chyna," Rob Kardashian can actually use your input and guidance these days.
I know, we were surprised, too.
In the clip, Rob tells you how his fiancée, Blac Chyna, kicked him out of the house following a fight and he's trying to "let her be and give her space."
He adds,
This cycle of me being kicked out the house has happened several times and usually I go right back, but I'm sick of it, so I'mma stay at my house in Calabasas for a bit.
You have plenty of experience getting kicked out by your baby momma, JuggerScott, and you're not afraid to lay it out for Rob.
You tell him,
Dude, you're telling me my own life. It happens! And by the way, she's hormonal. She's pregnant. If you weren't to get kicked out, it would be weird.
Pregnant women are hormonal. So true! Also, the men in and around the Kardashian family have a well-documented history of unadulterated buffoonery.
Stay strong, idiots.
Citations: Rob Kardashian Is Fed Up with Blac Chyna Kicking Him Out of the House in New Clip from Rob & Chyna (PEOPLE)