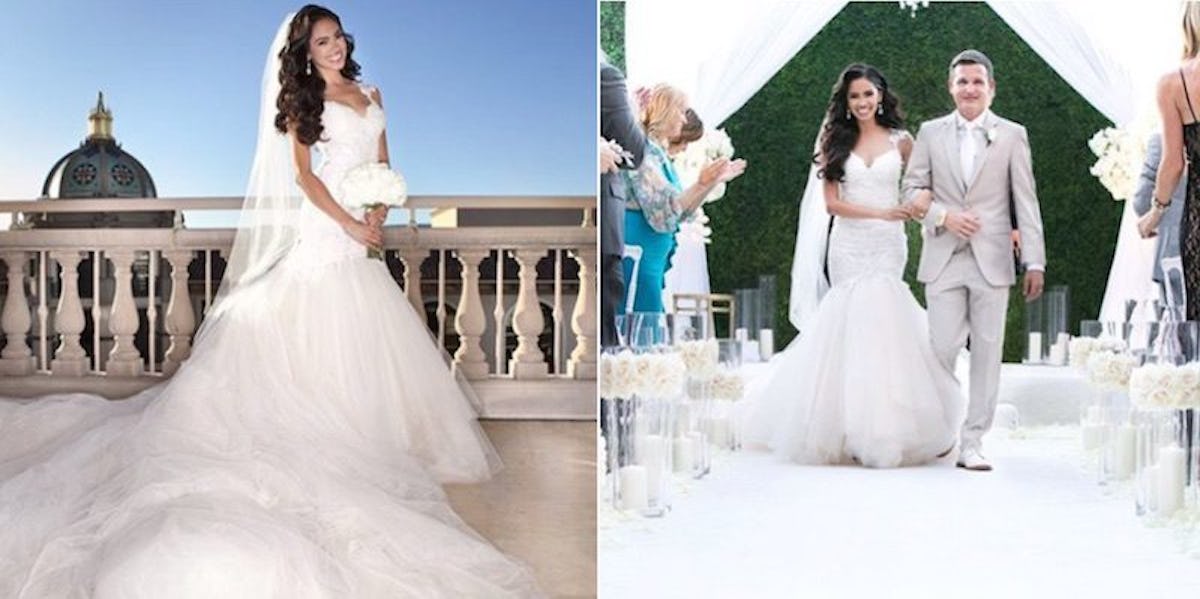 Rob Dyrdek Got Married This Weekend And His New Wife Looked Stunning (Photos)
Christopher "Big Black" Boykin is, sadly, no longer the most important person in Rob Dyrdek's life.
On Saturday, the pro skateboarder and "Rob & Big" star married Bryiana Noelle Flores and shared some tender loving vows via Twitter.
You are my true one love and I promise in faithfulness to love and protect you and our marriage, till the end of time. — Rob Dyrdek (@robdyrdek) September 19, 2015
Dyrdek wore a summery tan suit for the occasion, but the real standout was his bride, whose dress basically made the people in attendance look like a bunch of sea urchins.
She looked like an angel floating down from beautiful lady heaven on a cloud of sweet dreams and ice cream.
Dyrdek proposed to Flores in April at Disneyland from the back of an animatronic elephant during the "Aladdin" stage show.
Citations: Rob Dyrdek and Bryiana Noelle Flores Tie the Knot – See Her Stunning Dress (People)