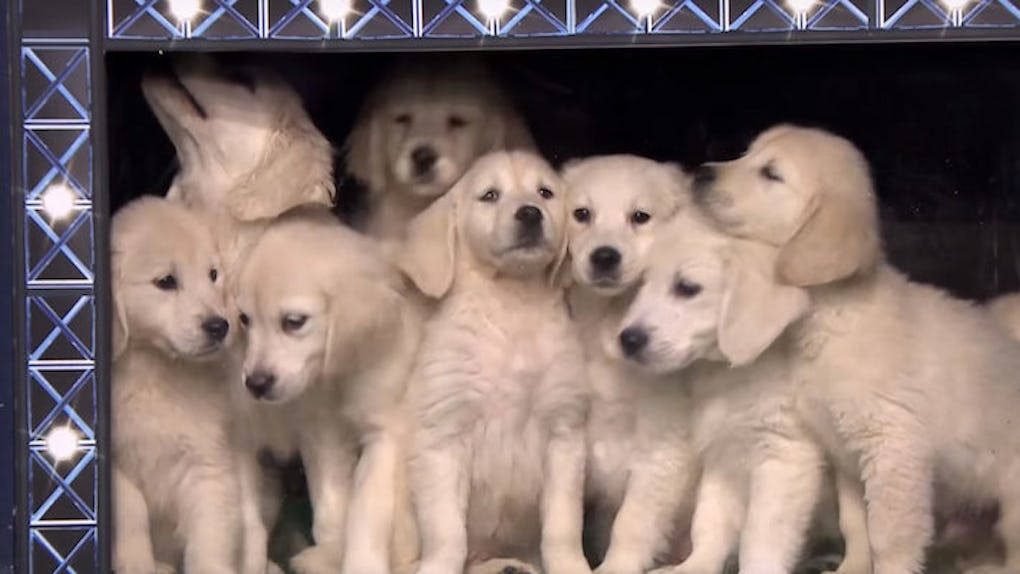 YouTube
Puppies Predict The Winning Team Of Super Bowl 50 And It's A Landslide
Jimmy Fallon was so Jimmy Fallon Thursday night after letting a bunch of puppies loose to determine the winner of this year's Super Bowl on "The Tonight Show."
The adorable Golden Retriever pups had two bowls of kibble to pick from: one for the Denver Broncos and one for the Caroline Panthers. To get them pumped, Jimmy gave a little pep talk, telling the pups "no funny business, no wandering, peeing or butt sniffing."
"This works every year," said Fallon. After releasing the gates, the puppies charged down the ramp and mobbed the Denver Broncos bowl.
That's reason enough for me to bet my entire life savings on this game. Check out the video above to get a glimpse of the cuteness for yourself, and don't forget to tune in to Super Bowl 50 this Sunday at 6:30 pm EST.