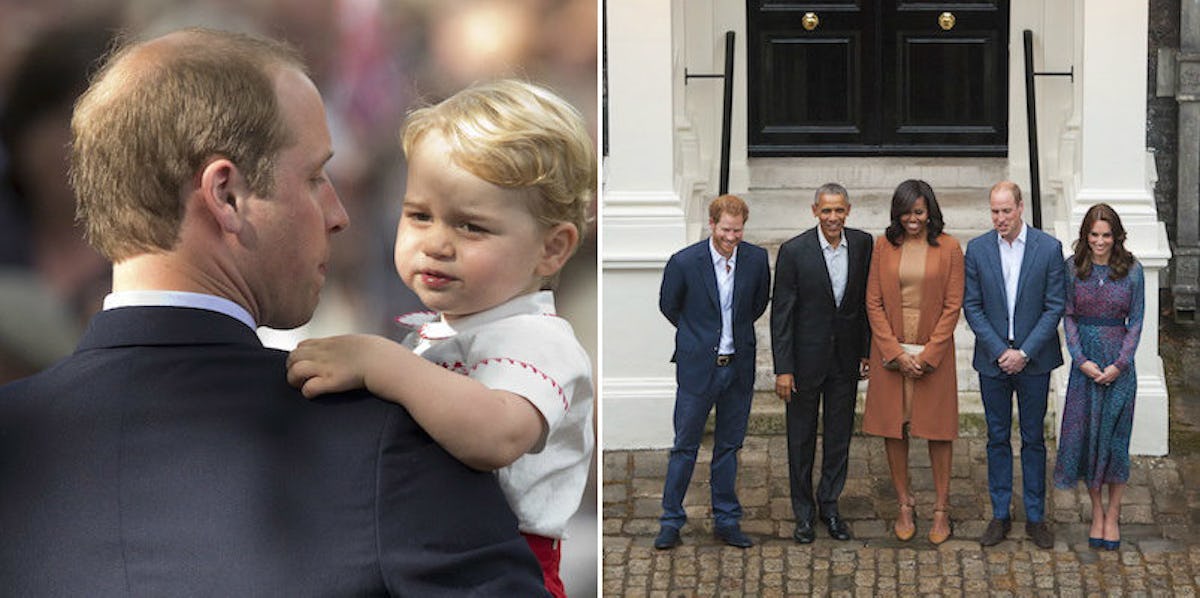 Prince George Met The Obamas While Wearing A Bathrobe
POOL New/Kevin Lamarque
Merely two days ago, this family portrait starring Prince George hit the Internet.
The sheer cuteness was (almost) too much to handle, but some people were not fans of his socks.
His socks are perfect, just like his cheeks, so I think they need to calm down. The future king will turn 3 this summer. We need to savor all of these pictures of him now. Before we know it, he won't be cute anymore, and he'll probably be losing his hair.
Today, photos of George, Will and Kate meeting the Obamas emerged. Sorry, Annie Leibovitz (the famed photographer who captured the aforementioned family portrait), but these are so much better.
The president and first lady visited Will and Kate, and Prince George popped down to say hi...
...while wearing the cutest, smallest, fluffiest bathrobe ever.
https://instagram.com/p/BEg90H2KZA0/embed/
You're too cute, George. Way too cute.
Happy Friday.
Citations: Here Is Prince George Wearing a Tiny Bathrobe to Meet the Obamas (ELLE)