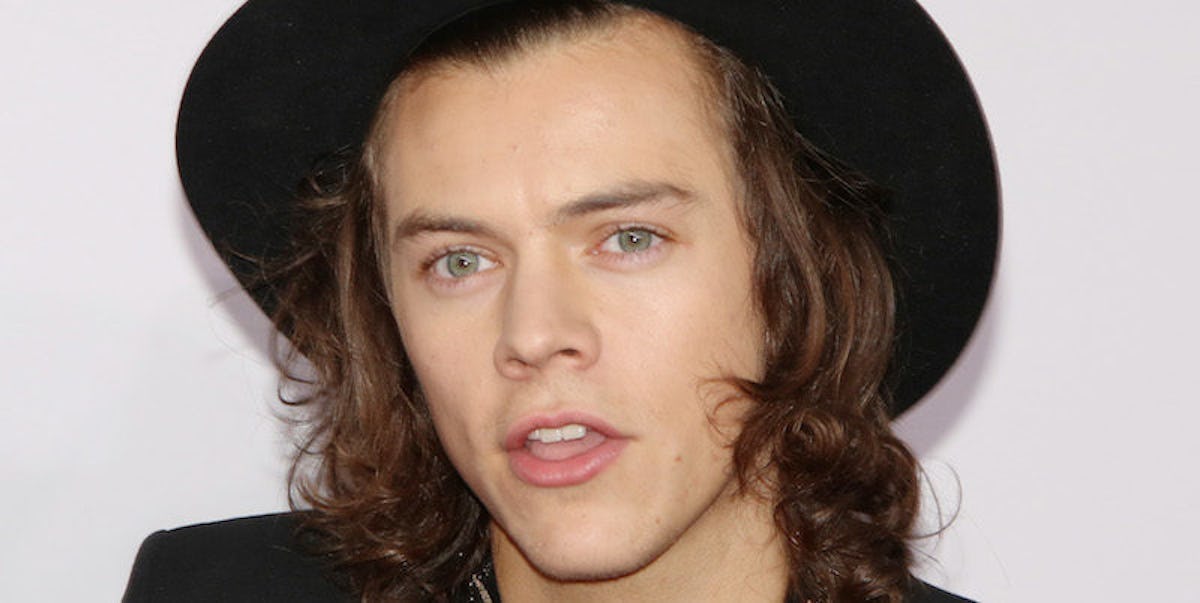 There's A New Photo Of Harry Styles With Short Hair And He Looks Really Hot
REX/Shutterstock
Harry Styles has been looking not-so-hairy these days.
(Get it? Because his name is Harry, and he cut his HAIR? These are the jokes, people.)
The 22-year-old singer drove One Direction fans crazy last week when he posted a picture to his Instagram holding a pony tail of cut-off hair, presumably of his chopped-off hair.
That was all well and good, but then, a week went by, and Harry still had NOT shown us what his shorn head looked like! What's up with that, Harry??
Instead, we've been stuck with annoyingly fake Photoshops and blurry pictures with hats covering that sweet, new 'do.
But, our patience finally paid off, dear Directioners.
It is my pleasure to present to you... A BLURRY PHOTO OF HARRY STYLES' NEW HAIRCUT!
*Crowd goes wild.*
The photo was posted by radio personality Angus O'Loughlin on Monday evening.
Yep, that's some real short hair, all right!
Harry has been growing out his locks for the last few years, but it looks like the days of the wild mane are over.
Personally, I'm all about this new look. Short hurr, don't curr, am I right?
Citations: Harry Styles reveals his new short back and sides hairstyle after chopping (Daily Mail)