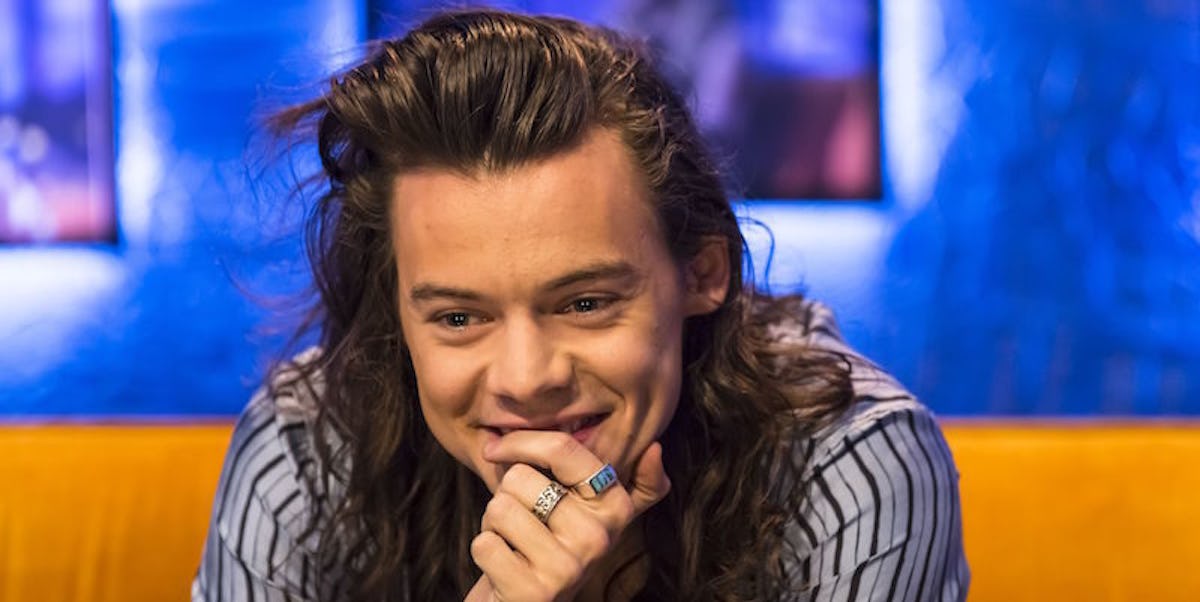 Here Are The First Photos Of Harry Styles' New Short Haircut
REX/ Shutterstock
Photos of Harry Styles' fresh, short hairdo were SORT OF released, and the cut is SORT OF a letdown.
Photos of the former One Direction member have been circulating on Twitter, but the most important part of Harry's head isn't even visible.
Covered up with a newsboy cap, the singer doesn't seem ready to share his new look with fans.
@mariasherm pic.twitter.com/Q4Jm5iObna — ellie (@sporkula) May 10, 2016
What are clear are stray tufts of hair suggesting Harry didn't commit to a close crop, as many followers hoped.
#1DIDPhotoUpdates Harry (10/05) Can you please take your hat off, @Harry_Styles ? We'd love to see your hair~ pic.twitter.com/7rlVWVWIKk — One Direction (@onedirection_ID) May 10, 2016
Considering the level of anticipation the 22-year-old has built around this still-impending haircut reveal, the most dramatic possible transition seems like a reasonable request.
Pompadour! Crew cut! A TOTALLY BALD, BIC-SHAVEN HEAD!
Just suck it up and chop it all off, Harry. Then, take 400 selfies and post them on Instagram within a 10-minute span. We promise we'll support you.