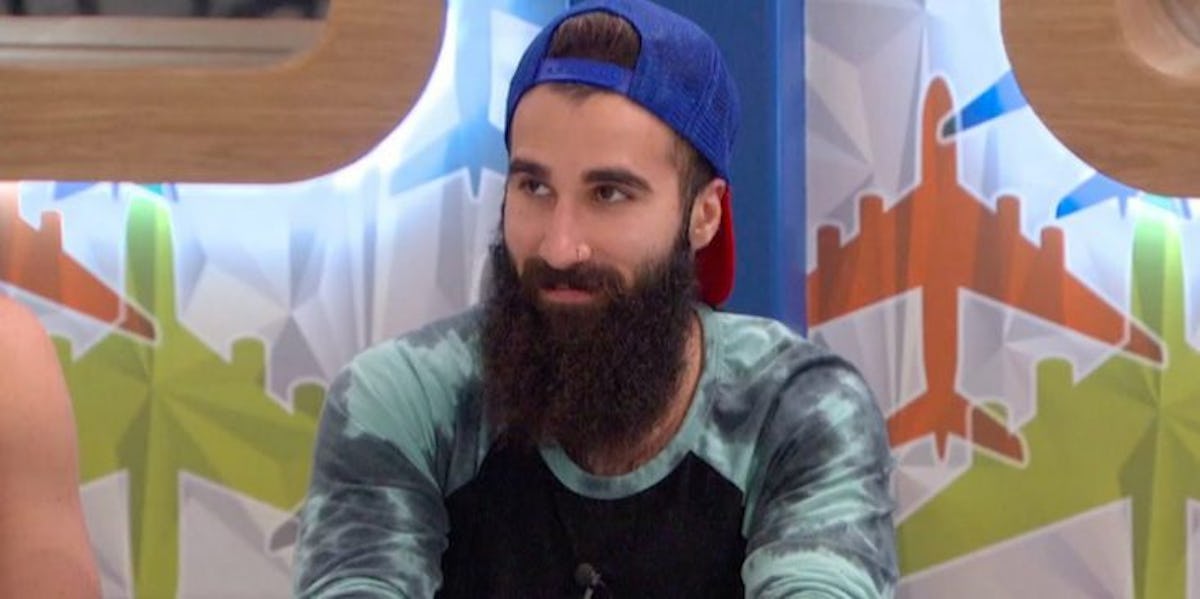 Paul On 'Big Brother' Plans To Wear Blackface To Mock Another Housemate
CBS
What is this, Big Brother Season 15? Fans of the reality show were shocked to learn that one of the houseguests on the current season is planning to mock a black contestant at the upcoming elimination ceremony by wearing a black mask on his face.
Let's get you up to speed on what's going on in the BB19 house first. Spoiler alert: This post will discuss the players on the block, the new HOH, and reveal the elimination plan for this week of Big Brother.
OK, so basically, after everyone assumed this was going to be Jessica's week to leave, the house flipped after Alex won HOH and started working closely with Paul. Now, it's becoming increasingly clear that Jess's block-mate Dominique is the target.
And the driving force turning everyone against Dominique? Paul. The veteran player was able to talk Alex out of nominating Mark and into putting Dominique up instead. Earlier, he had expressed his anger at Dom for exposing his alliance during one of her impromptu "talk shows."
It sounds like Paul's anger at Dom has only grown more and more in the house. Now, he's even planning to wear a snake costume to the veto or elimination ceremony, but the real kicker is that he wants to top the costume off with a black mask.
Paul's plan quickly became a source of controversy among Big Brother fans, many of whom accused him of racism for wanting to wear a black face mask in order to mock a black woman. Defenders, such as this Redditor, have made cases that since Paul is dressing as an animal and using a mask instead of makeup, it's somehow okay.
This isn't the first time Paul has faced backlash for alleged racism. Commenters on this story pointed out Paul came under fire last season, too, for calling a Korean contestant "Chinaman."
Anyway, Paul hasn't donned the black mask yet, so hopefully, he gets some sense and decides against it before the live show on Thursday.