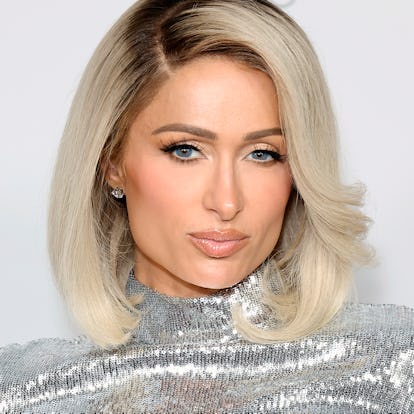 Paris Hilton Got Vulnerable About Her Past Abortion
Frazer Harrison/WireImage/Getty Images
Paris Hilton opened up about her abortion story in a February interview with Glamour UK. According to Hilton, she got an abortion in her early 20s though, at the time, she never wanted to talk about it.
Throughout her conversation with the outlet, Hilton opened up about feeling different types of "shame" throughout her life. She spoke about a time she got "manipulated by a teacher" when she was young and other abuse she suffered at Provo Canyon school (which was also the focus of her 2020 This Is Paris documentary). Later, she opened up about her abortion. "This was also something that I didn't want to talk about because there was so much shame around that. I was a kid and I was not ready for that," she told Glamour UK.
Hilton also spoke out in support of abortion after Roe v. Wade's repeal in 2022. "There's just so much politics around it and all that, but it's a woman's body… Why should there be a law based on that? It's your body, your choice, and I really believe in that," she explained to the outlet. "It's mind-boggling to me that they're making laws about what you do with your reproductive health, because if it were the other way around with the guys, it would not be this way at all."
During her interview, Hilton, who welcomed her first baby with Carter Reum in January, opened up about her surrogacy journey. According to her, the choice had nothing to do with her age. "When I was in The Simple Life, I had to be in a room when a woman was giving birth and that traumatized me as well," she said. "But I want a family so bad, it's just the physical part of doing it. I'm just so scared… childbirth and death are the two things that scare me more than anything in the world."
Hilton seemed content with the way her story — including her abortion — was portrayed. Reflecting on the interview on Instagram on Feb. 23, Hilton wrote, "This is one of my favorite interviews I've ever done and definitely the most open I've ever been. I felt so safe and comfortable being vulnerable and letting my guard down for this interview and I'm very grateful for that."