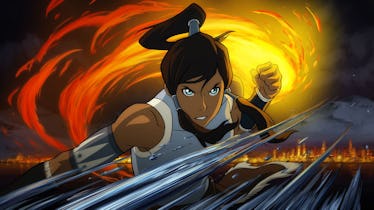 14 Nickelodeon Shows To Watch On Netflix Right Now
Your inner child is booked and busy.
Nickelodeon
Whether you're a '90s kid who grew up with the classics or a Gen Zer who knows the lyrics to every Victorious song, one thing everyone can agree on is that Nickelodeon knows how to make good TV. Since 1979, the children's network has consistently released creative and fun content that's entertained both kids and the kids-at-heart. If it's been a while since you've seen your favorite Nickelodeon shows, luckily, Netflix has you covered.
In this day and age, when there are an endless number of TV shows competing for your time, watching Nickelodeon may not always be a priority on your to-do list. But turning on an oldie but a goodie from Nick is the perfect way to be transported back to your childhood. Remember when TV shows made you laugh til your stomach hurt? When commercials weren't boring but instead consisted of bright colors, sugary treats, and cool new toys? In an era of dramatic television when, more often than not, viewers are left heartbroken and confused, Nick shows are the perfect comfort watch and can remind you of happier, less stressful times. So, the next time you're on Netflix, instead of endlessly scrolling, why not turn to Nickelodeon? Seems like a pretty obvious choice to me!
Here are 14 Nickelodeon show currently available to stream on Netflix: