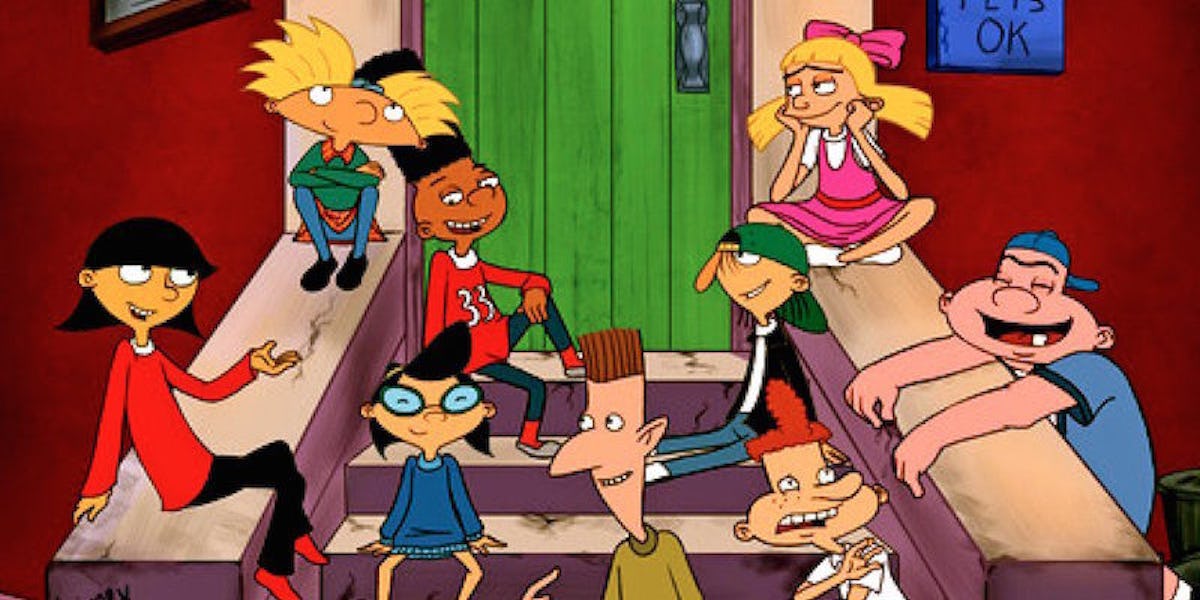 There's An Official Start Date For Nickelodeon's Channel For 90s Shows
Anivision
Editor's note: According to Vox, this will not be a channel. The Splat will be a specific block of programming. 
At 90s Fest, Nickelodeon officially debuted plans for its upcoming channel The Splat, promising a ton of old Nick favorites for nostalgic 90s kids to enjoy all over again.
This week, Nickelodeon released details about the channel and its release date, Bustle reports.
The company claimed The Splat will be a new-and-improved version of the Nickelodeon of yore. Imagine the Golden Age of Nick programming with the added bonus of social media and custom emoji keyboards.
Eager adult fans who have day jobs but also still dress their pillows in "The Ren & Stimpy Show" pillowcases when nothing else is clean have less than two weeks to wait for the channel's launch on October 5.
The first block of shows is set to air on TeenNick for a tasty little teaser. After that, fans will have to check local listings and plan accordingly.
The Splat's programming features 14 old gems including cartoons like "Rugrats" and "Hey Arnold!" competition shows like "Legends of the Hidden Temple," kidcoms like "Salute Your Shorts" and "Kenan & Kel" and fan sweepstakes like "Nick or Treat!" and the "Super Toy Run."
According to Entertainment Weekly, October 12 marks the start of Reptar week on "Rugrats," and come October 19, "Hey Arnold!" fans will get to enjoy a week of Stoop Kid episodes.
Kiss your social lives goodbye, 90s kids. Nickelodeon is all you need.
Citations: Nickelodeon's '90s Revival Has A Premiere Date, So Here's Everything You Need To Know (Bustle)