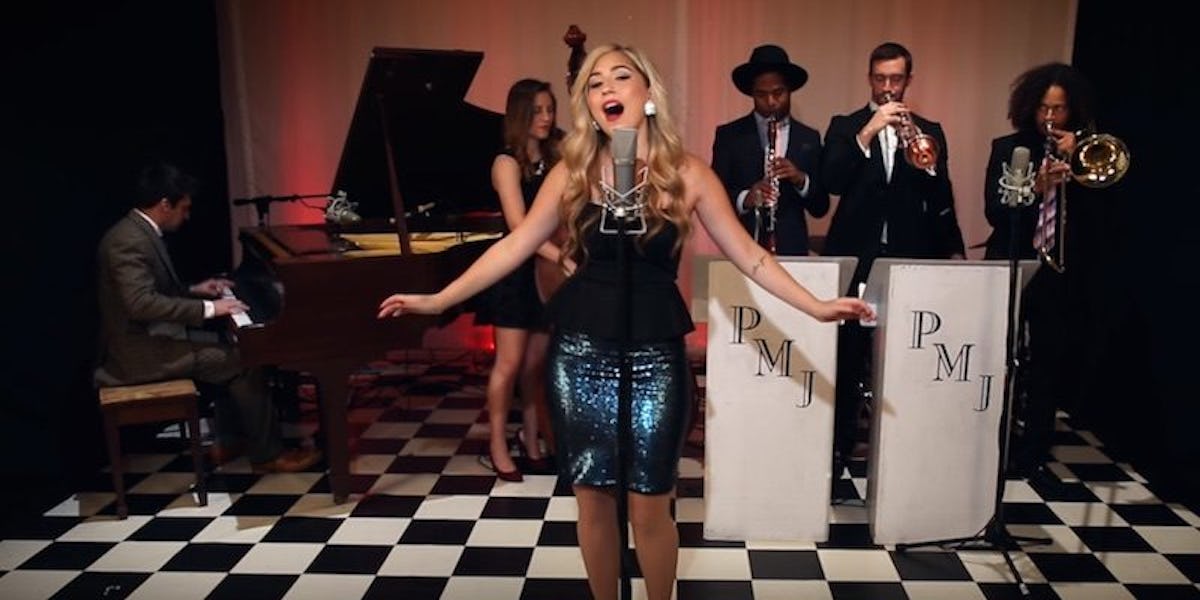 This New Orleans-Style Cover Of Selena Gomez's 'Same Old Love' Is Flawless
If you're behind on planning your upcoming weekly theme party (aren't we all?), the music is finally taken care of, rest assured.
Transforming your whole apartment into an old-timey Louisiana speakeasy and hand-rolling cigars for your besties is enough work as it is.
The latest effort from Postmodern Jukebox will give your guests the joy of hearing a little Selena Gomez without jeopardizing the integrity of your motif.
PMJ's cover of "Same Old Love" is so jazzy your friends will be like,
OMG, play it again.
Only, you'll be like,
Actually, I queued up other songs. I have a whole playlist.
To which the crowd will respond, in unison,
No… what? Why would you… Why would you do that? No, play that one PMJ song again.
Let the bluesy vocal stylings of "American Idol" season 11 semi-finalist Brielle Von Hugel pilot your pals back in time while simultaneously keeping everyone's feet firmly planted in a world where the party is being broadcast live on Periscope via an overhead drone.
This is the future... or the past.
No one is sure.
Citations: Selena Gomez's 'Same Old Love' gets a powerful New Orleans-style remake (Mashable)