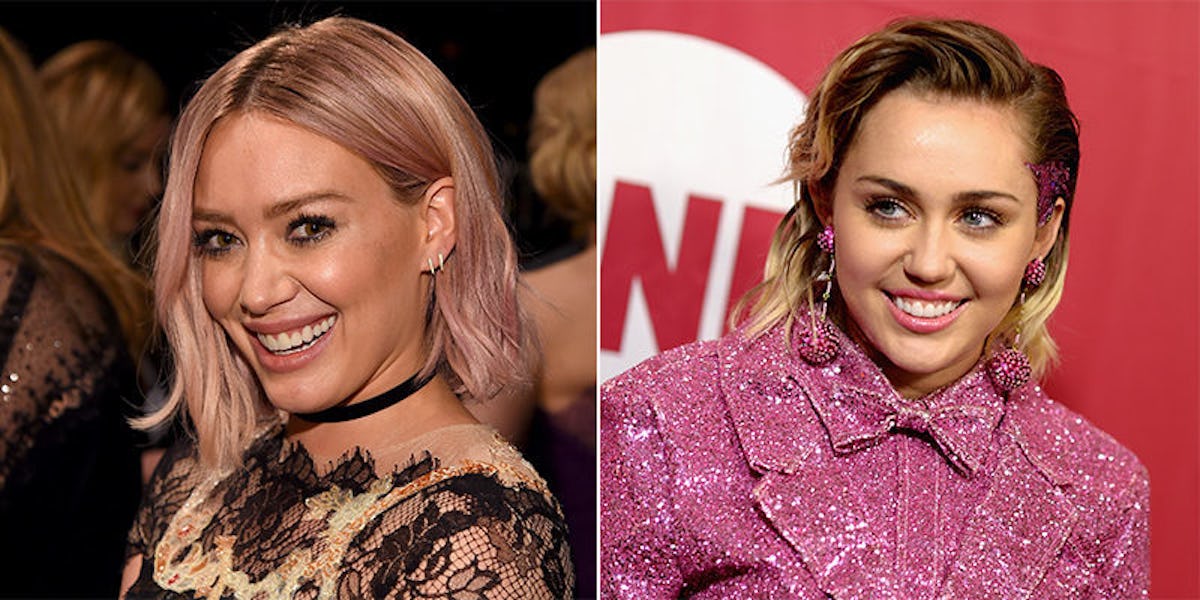 Miley Cyrus Saw Hilary Duff On Tinder And Said She'd 'Swipe Right'
Getty Images
After splitting from husband Mike Comrie last year, Hilary Duff did what any other newly-single lady would do: She joined Tinder.
Incredibly enough, she's still on the dating app.
On Friday, Miley Cyrus was swiping through Tinder when she found Duff's profile.
Being Miley Cyrus, she shared her discovery with the world in an Instagram post implying she'd enjoy going on a date with the former "Lizzie McGuire" star:
Unfortunately for Miley, Duff isn't actually using her Tinder account anymore. In fact, she deleted it over the summer.
She told Pride Source,
I'm not still using it. It was really fun for me for a minute; I wanted to experience something totally normal and also shock people. No one thought I was really on it — and I was really on it!
What's surprising to us isn't that Hilary Duff was on Tinder — apparently, lots of celebrities join — but that Miley was. Last I checked she was engaged (or possibly married) to Liam Hemsworth, so ... what's the deal?
Citations: Miley Cyrus Found Hilary Duff's Tinder Profile And Wants To Hook Up (BroBible)