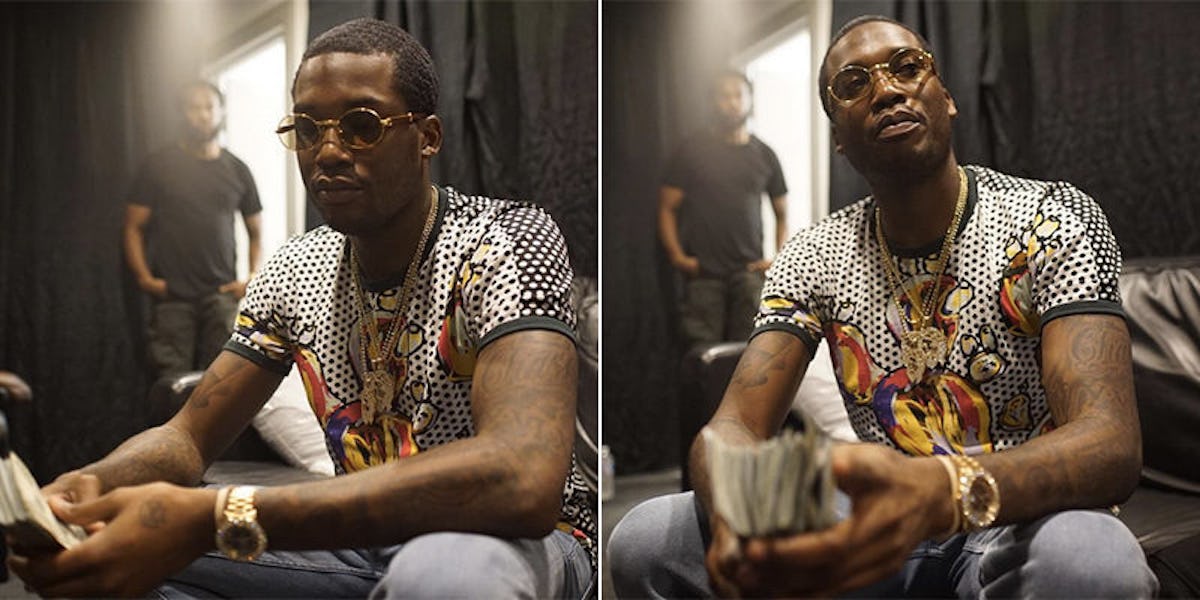 Meek Mill's House Party Is Getting A Whole Bunch Of Celebs In Trouble
Just when you thought things couldn't get any worse for Meek Mill, they did.
In addition to dropping another trash verse, he's now caught up in a non-Drake related lawsuit that will get homies like Justin Bieber, Chris Brown, Nicki Minaj and Khloé Kardashian in trouble, too.
According to TMZ, his crew completely trashed a Beverly Hills crib earlier this year after a wild party for the Grammy Awards.
And since he refused to pay for damages, the homeowner's lawyer reportedly wants to name all of the celebrities who attended as trespassers.
Realistically, they all have the bread to cover any weak-ass charge, but I don't think Meek needs any more enemies at this point.
Either way, Meek Mill is literally counting mad money right now.
Citations: Meek Mill Justin Khloe Nicki and Chris Dragged Into Suit (TMZ)