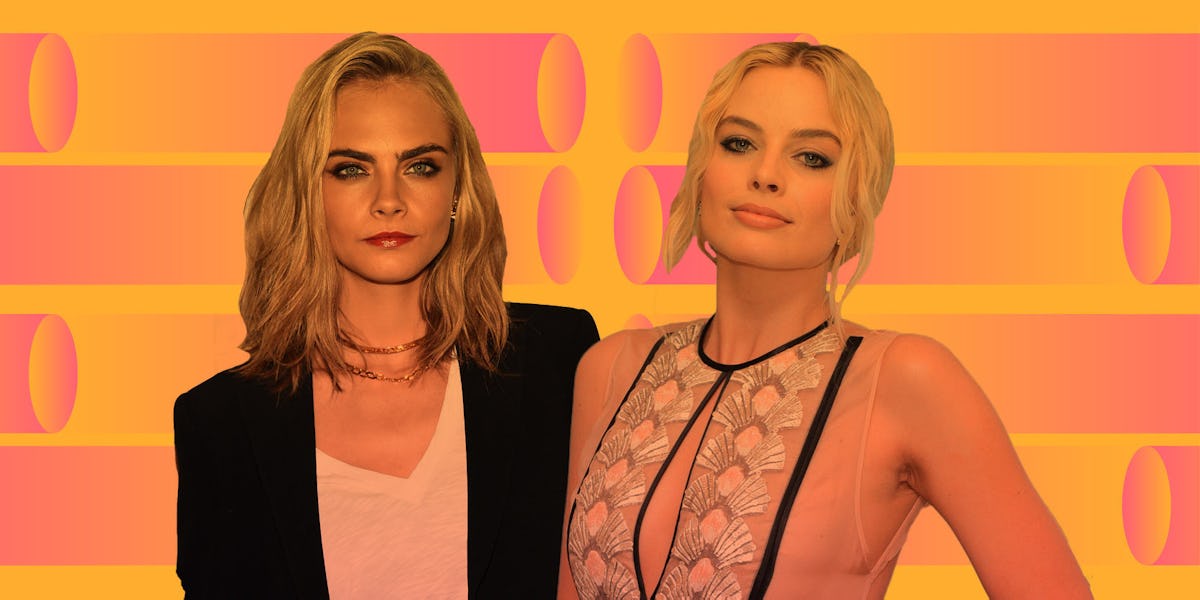 Margot Robbie And Cara Delevingne Reveal The Craziest Places They've Had Sex
REUTERS
It's not every day your favorite celebrities reveal the most unorthodox places they've ever had sex.
That's precisely why I was a bit shocked when badass model Cara Delevingne and stunning actress Margot Robbie decided to reveal the craziest spots they had sex.
According to Life Without Andy, the "Suicide Squad" co-stars got down and dirty during a tell-all interview with LOVE Magazine, which covered a variety of different topics. But there was one segment of the interview that stood out in particular.
When Margot Robbie and Cara Delevingne were asked to reveal the most insane locations they got freaky, Cara explained,
I've had sex in planes a lot. But I've always been caught. It's super-hard not to get caught.
It's getting hot in here, guys.
Cara continued,
I had sex in the chair on the plane and there was a guy watching. We ended up telling the air stewardess what was happening. Like, 'This guy keeps staring at us. Can you tell him to stop?'
Super casual, Cara.
Margot Robbie followed up with her own steamy answer, saying she had sex on...
...a non-moving jet-ski, but in the water.
Well, there you have it. Margot Robbie heated things up on a jet-ski and Cara Delevingne did the deed 35,000 feet in the air with spectators.
The world's a crazy place, my friends.
Citations: Cara Delevingne & Margot Robbie Reveal Their Craziest Sex Locations (Life Without Andy)