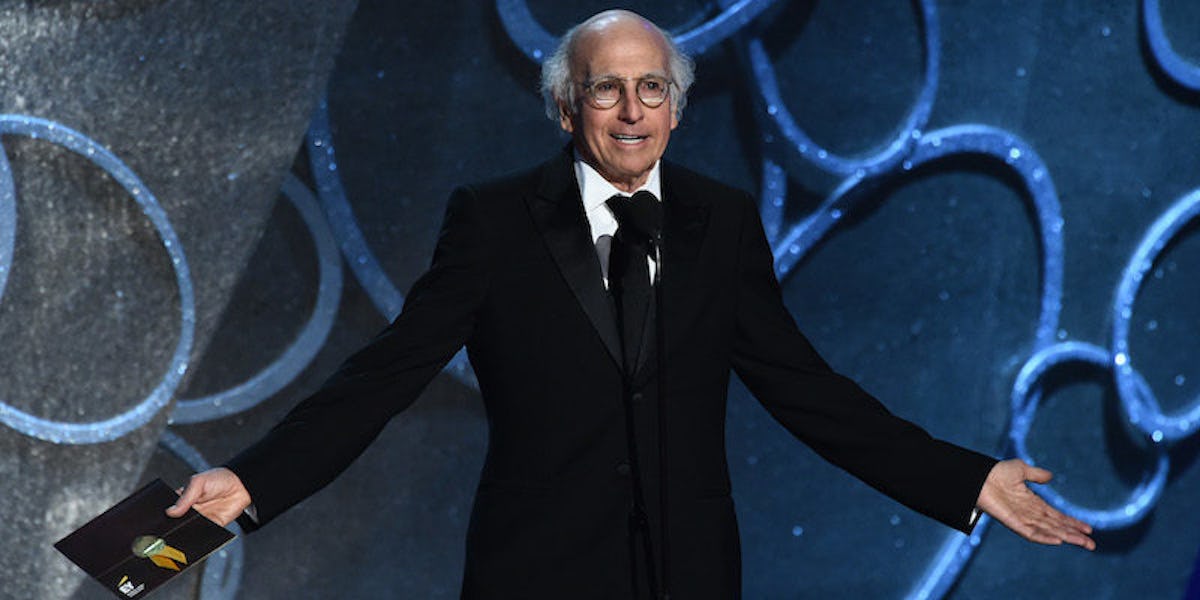 Larry David Always Gets Women To Sleep With Him By Asking The Same Question
Rex/Shutterstock
Do you ever wonder how mega-famous TV stars manage to get laid?
If so, it's your lucky day because Larry David just gave us the inside scoop on how he gets women to sleep with him -- so take notes, everyone.
Our favorite "Curb Your Enthusiasm" star took the stage at the Emmys on Sunday night and spoke about how presenting an award for the first time is similar to dating.
During his speech, he said,
You got to be able to open an envelope, read a few words and, most importantly, act like you're interested.
Apparently, he's a pro at acting like he's interested and uses these tactics to score ladies on the reg. He talked about his own experience, saying he uses lines like,
Tell me more about your niece. You say she likes tap dancing? Oh that's fascinating!
Oh, yes, fascinating! He continued,
How is your cookie business? Is it true there's a shortage of chips? … And when do you suppose we'll have sex?
Woah. Can you say SMOOTH?
The sly AF actor had the audience roaring by the end of his speech, which he ended confidently by telling the audience how well he thought it went.
Thanks for the tips, Larry!
Citations: Emmys: Watch Larry David's Funny First-Time Presenter Bit (The Hollywood Reporter)