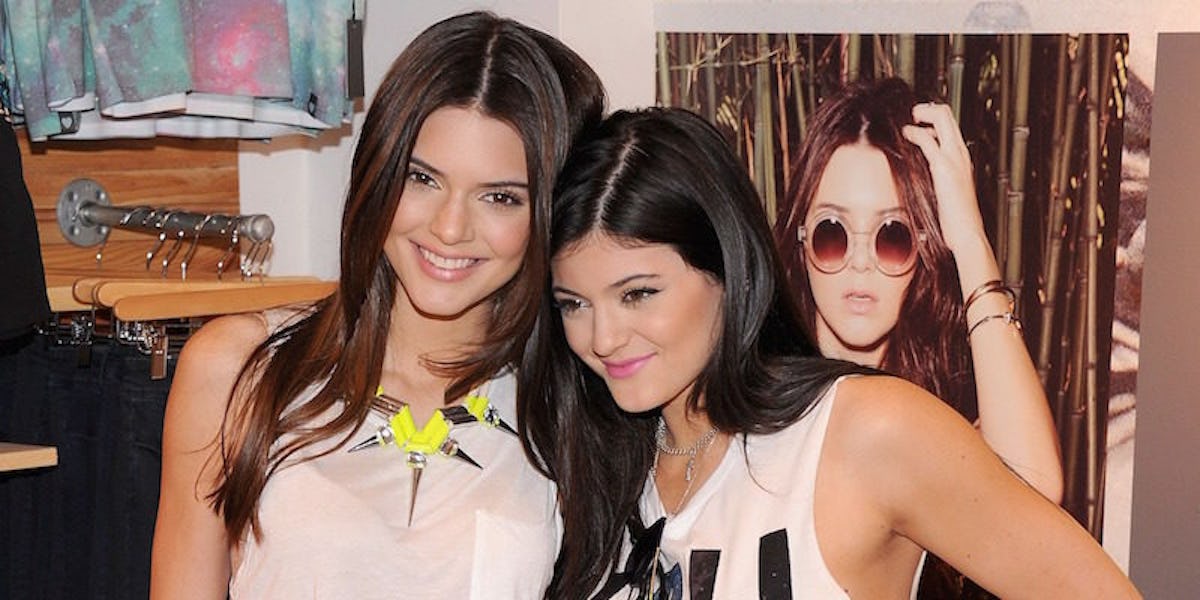 Kylie And Kendall Jenner Are Absolutely Adorable In This Old Home Video
Getty Images
Before Kendall and Kylie teamed up to take over the modeling and fashion worlds, they were on a noble quest to educate the youth about Greek mythology.
What appears to be a video homework assignment made by the Jenner sisters back when they were in elementary school surfaced online over the weekend, and it's adorable AF.
Kendall and Kylie play Greek warrior goddesses, (then named) Bruce gets attacked by harpies, despite the fact he's supposed to be Hercules, and there are two quick-cut mini TED Talks about the gods.
Minus a cameo by Khloé as Xena, it's everything you could possibly want in a video.
If you ever wondered what a homework assignment handed in by Hollywood elite looks like, feast your eyes on this bad boy.
The dramatic conclusion is equally impressive.
All jokes aside, the production quality on this short film is fantastic. This thing was shot at home during the '90s or early '00s and looks like it could have easily been released in theaters nationwide. What was the budget on this piece? Did Scorsese direct?
Kendall and Kylie were ROBBED of Oscars.
Citations: Young Kendall and Kylie Jenner Are Adorable in This Hilarious Homemade Movie About Greek Mythology (Entertainment Tonight)