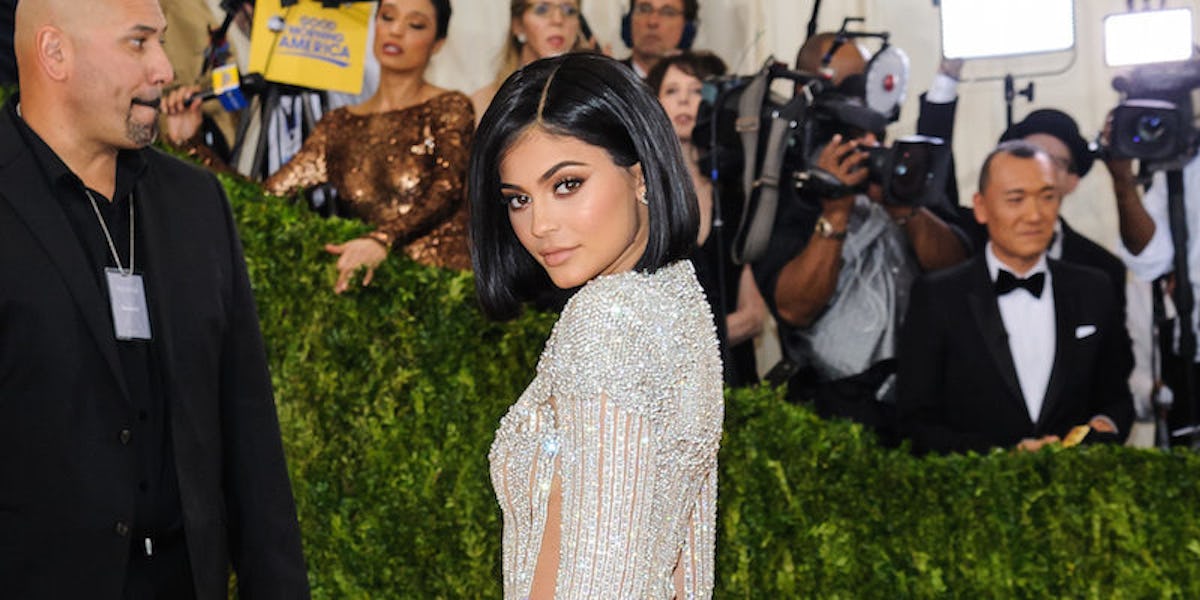 Kylie Jenner Opened Up On Snapchat About Insecurities And Who She Really Is
Shutterstock
"Sure sure, but who IS Kylie Jenner?" he said to himself, awaking in the dead of night drenched in cold sweat and the anxiety of accepting the reality one lives isn't always the one he's familiar with.
We all think we know who Kylie Jenner is. In fact, it's kind of her and her family's life's work to make us know as much as possible about everyone associated with the Kardashian clan.
But we don't REALLY know the family. We know the TV version of the family.
It's like getting a Christmas card featuring your wild cousins sitting calmly in front of a fireplace wearing matching sweaters. You KNOW the second that camera was back in the bag the real "them" came out, and they started chucking dirt clods at each other while pulling off suplexes from different pieces of furniture in your grandmother's house.
Last night, Kylie Jenner decided to address the question of all questions from the pantry...
...which prompted #WhoIsKylieJenner to start trending on Twitter.
Khloé and Kylie shared a moment during the barrage of questions that shed the most light on who Kylie really is.
Kylie says,
Kylie Jenner is who you see on Instagram, but I am not Kylie Jenner. I don't know who Kylie Jenner is.
She goes on to talk about her insecurities, and Khloé attempts to define who Kylie really is "in three words."
And, there you have it. Khloé has no idea what "three words" are, and Kylie is secretly anxious about judgement from the Internet.
Everyone should also be aware Jordan has no idea who Kylie Jenner is. https://instagram.com/p/BFTYcTkMwyy/embed/
That felt like important information for all of you to know.