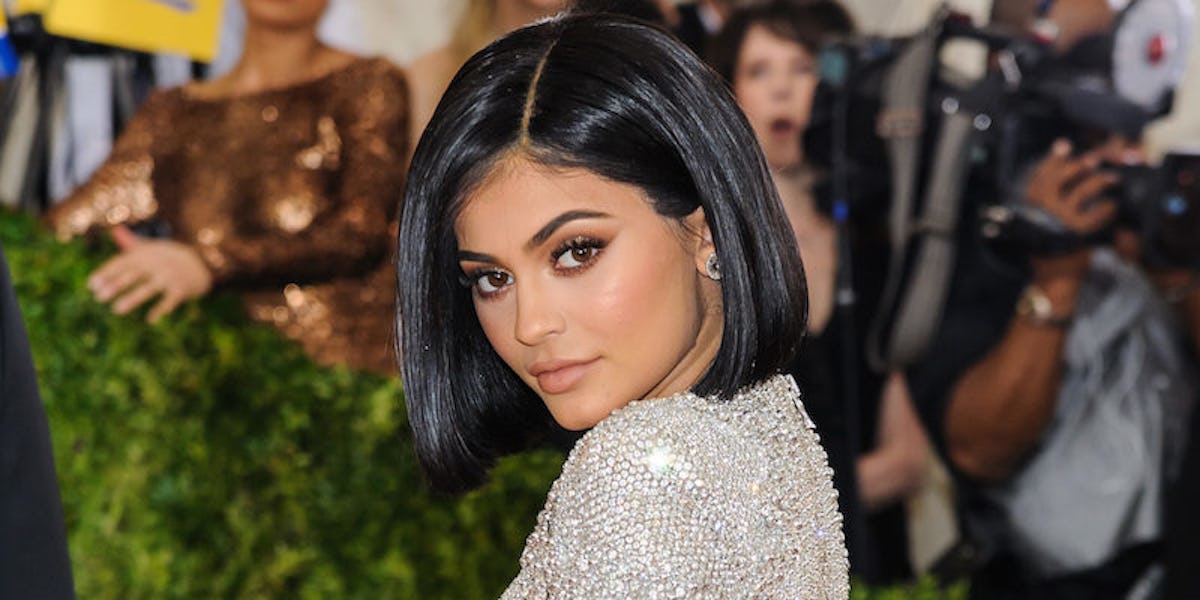 Kylie Jenner's New Lip Kit Color Has People Freaking Out
REX/Shutterstock
Kylie Lip Kits have received a fair amount of heat lately for data breaches, insane markups and bizarre mail theft, but we all know that won't keep the masses from jumping on the newest addition to the line.
While we were shoveling down plebe food during our lunch hour, Kylie Jenner posted a preview on Instagram of her new lip shade.
The black metal matte lipstick, aka Majesty, is easily the most badass lip lacquer Kylie Cosmetics has launched to date.
Originally, matte metal fanatics had their pick of yellow gold, rose gold and bronze, aka THE TRIFECTA OF PEASANT COLORS.
Do you want to be taken seriously like the HBIC you truly are? MAJESTY.
Do you want heads to turn when you walk in a room but then immediately turn away because they know better than to f*ck with you? MAJESTY.
Do you want everyone to wonder whether you just 69ed with a puddle of crude oil? MAJESTY.
Twitter is beyond ready for the release.
Obsessed with majesty already it's so unique! @kyliecosmetics @KylieJenner — Julia Jablonski (@julia_jabs) May 24, 2016
Kylie's new black metal matte lip kit color, I'm screaming #majesty — mk (@megankazenmayer) May 24, 2016
I am luvin the look of Kylie's new lip colour Majesty I am I am — Lev (@leveniaprice186) May 24, 2016
Kylie hasn't mentioned a specific release date yet, so keep your eyes peeled and your mailboxes secure.
Citations: Kylie Jenner's New Lip Kit Shade Is Her Edgiest One Yet (Cosmopolitan)