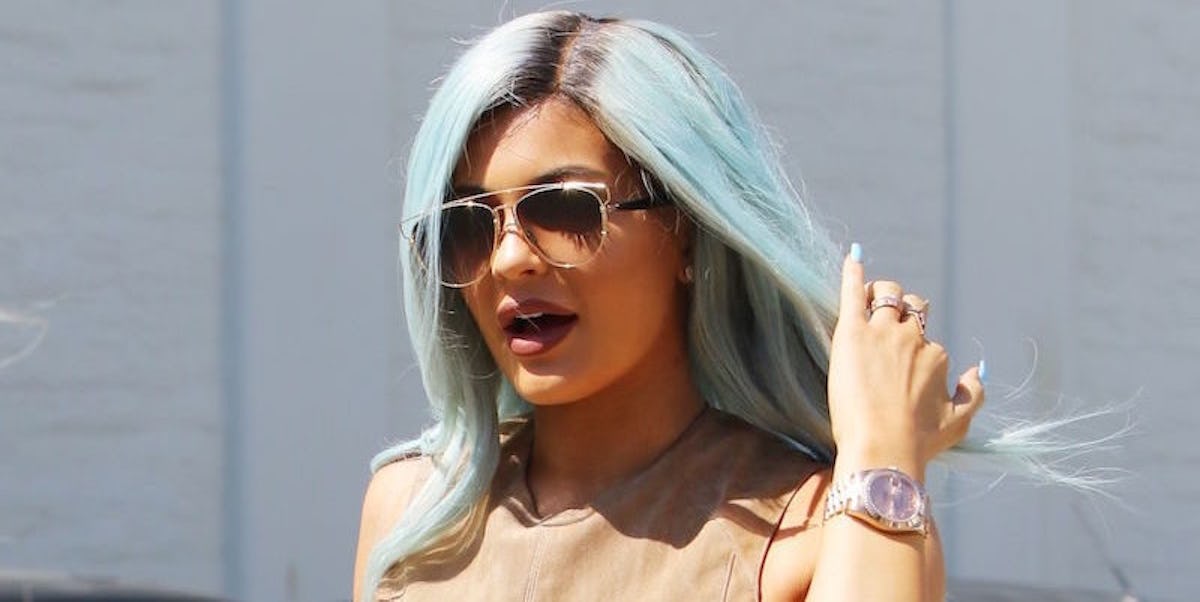 There's Another Issue With Kylie Jenner's Lip Kits And People Aren't Happy
REX/Shutterstock
Remember, back in 2001, when the first generation iPod was released and dads were getting shivved on the subway for trying to enjoy some Dan Fogelberg on their ways to the office?
Well, the Kylie Lip Kits appear to have their own supply-and-demand-inspired criminal chaos.
Despite recent criticism of the exorbitant price of Kylie Jenner's kits, which allegedly share the same ingredients as a far cheaper brand, thieves are now breaking into the shipping boxes before they reach consumers' doors, according to the Better Business Bureau.
The recognizable packaging has enticed a few of the morally corrupt among us to break into lip kit boxes either waiting in mailboxes or en route to addresses and steal the content, TMZ reports.
Customers are straight-up not having it.
i am a good person. i go to church. i say prayers every day. i don't deserve to have my lip kit stolen from me. @kyliecosmetics — soph :)) (@sophie_corts) May 14, 2016
I'm so upset that my lip kit got "stolen" NO ONE IN MY NEIGHBORHOOD WANTS A FUCKING LIP KIT BUT ME — Freeds (@freeduhhhhhh) May 9, 2016
If I tweet @KylieJenner about my candy lip kit being stolen last night do you think she'll have mercy — кαтнℓєєи ∂ισи (@kdionnn) April 23, 2016
When your Kylie Jenner lip kit gets stolen @KylieJenner pic.twitter.com/DBd3SZ0AxJ — Brooke Waltemath (@brookebrianne_) April 21, 2016
Since hearing word of the thefts, Kylie's reps have spoken to the BBB and want to assure customers they'll work on more discreet shipping labels to avoid this issue in the future.
Because, you know, the packaging is the real issue, not the fact that people are cheap assh*les whose self-respect is jusssst low enough to risk getting caught not only breaking into people's mail — the Rob Kardashian of federal crimes (to Kim Kardashian West's assassinating the president on Air Force One) — but also sneaking into people's mail for lip glosses.
Get it together, lip kit thieves.
Citations: KYLIE JENNER COSMETICS THIEVES TARGET LIP KITS (TMZ)