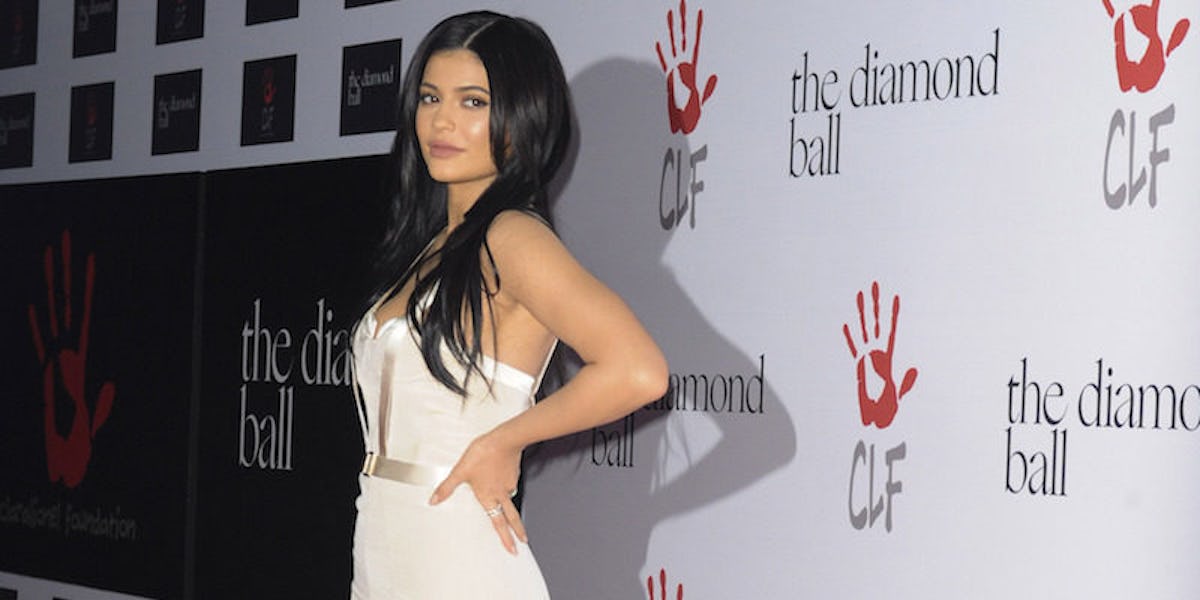 If You Bought A Kylie Jenner Lip Kit, You Might Have A Big Problem
Shutterstock
Y'all know what time it is! It's time for another Kylie Jenner data leak!!! WOOOOOOOO!!!!!
Back in September, a weakness in Kylie's website exposed the names and email addresses of over 663,000 users.
I know, I know, that was AGES ago. It's been TOO LONG since our personal info was made available to strangers thanks to one very special, cosmetics-obsessed 18-year-old.
Well, quit complaining, because Kylie's Lip Kits are making data leaks a thing of the present, once again.
Monday marked the restocking of gloss and matte Lip Kits in the reality star's online store, and, though the kits sold out almost instantaneously, one customer got the chance to stop and enjoy the scent of freshly leaked account data, TMZ reports.
When Twitter user @blu17, aka Cat, logged into the site, another customer's name, email and order history apparently popped up.
Soon, other users reported the same experience.
@TMZ massive security leak of personal customer info. on Kylie Cosmetics. Folks are livid including myself. — Liz Shull (@liz_shull) April 11, 2016
Kylie Cosmetics (sort of?) addressed the issue on Monday evening, claiming the site was undergoing maintenance to avoid further issues.
Oh, KyKy, we can't wait to see the next data leak you have hiding up your sleeve.
Citations: KYLIE JENNER Lip Kit Website Glitch PERSONAL CUSTOMER INFO EXPOSED Read more: http://www.tmz.com/2016/04/11/kylie-jenner-lip-kit-website-personal-information/#ixzz45cxyHGgk (TMZ)