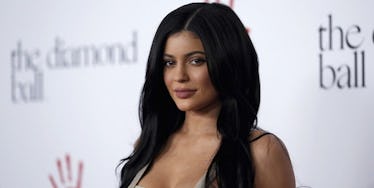 Kylie Jenner Thinks This Sister Could Dethrone Her As Queen Of Snapchat
REUTERS/Mario Anzuoni
The queen of Snapchat is worried her kingdom is under attack.
Kylie Jenner may be the most followed person on Snapchat, but how long can her reign really last? Social media and the flow of followers that come with it are fickle as hell, so while she may be on top for now, it's really only a matter of time until she gets dethroned as the most popular person on the app.
The only real question when it comes to her falling off the top of the Snapchat ladder isn't if it will happen, but who will eventually take her down?
A recent Kylie Snapchat unveiled her main suspect, and it's pretty surprising.
Is Kourtney angling to take Kylie down a few pegs?
https://instagram.com/p/BDVSad1Mwzx/embed/
Ruh-roh. This is some "Game of Thrones" sh*t right here.