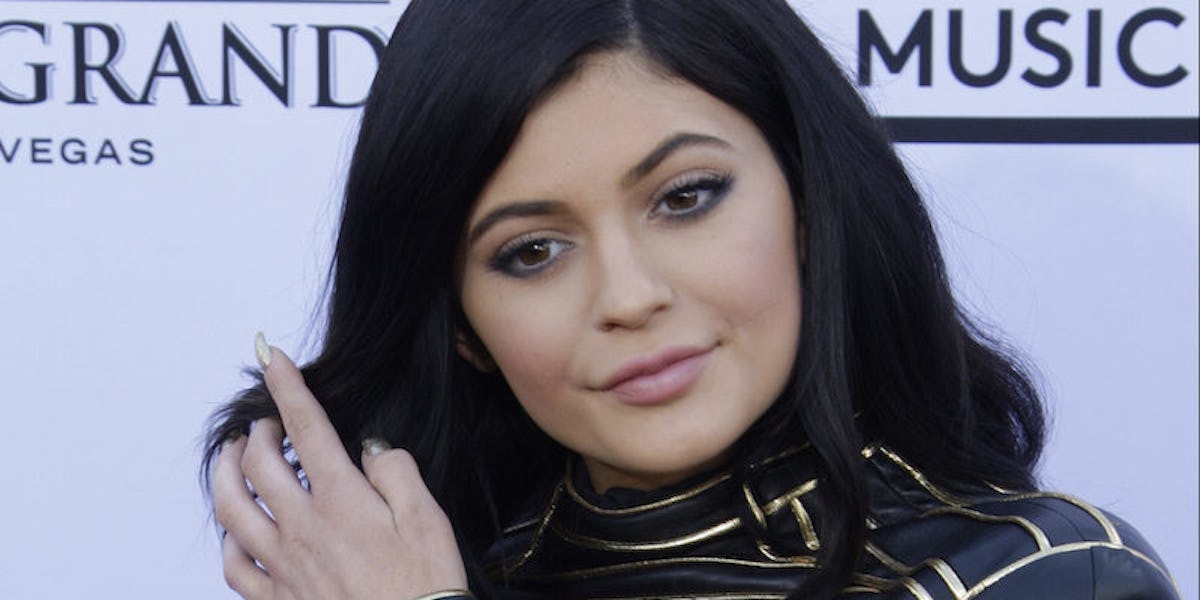 Kylie Jenner Reveals How She Deals With Haters Trolling Her Social Media
Shutterstock
EVERYONE GIVE KYLIE JENNER A GD BREAK. FOR REAL, THIS TIME.
In an interview with Adweek, the lip kit peddler/reality star/social media icon shed light on being Kylie Jenner (it's "exhausting," baby!), the future (boss lady, baby!) and bullying (bummer… baby).
Back in September, Jenner launched the #IAmMoreThan campaign on her Instagram to share focus with people suffering from bullying both online and IRL.
Photos marked with that hashtag on Jenner's Insta garnered hundreds of thousands of likes, providing a platform for marginalized youth to share their stories.
The 18-year-old told Adweek,
Just being a young socialite on the Internet, it comes with a lot of bullying and a lot of different opinions that have affected me throughout the years. So I just kind of turned to real people with real issues — way bigger issues than me— who are so positive. It just inspires me and I wanted to share it with my fans.
Despite the good karma Jenner put out into the world with her empowering campaign, her position as a public figure still gets her plenty of hate from trolls online.
She said,
Honestly, I feel like at this point I've gotten so numb to it. I still do my thing and people still love me and my lip kits are still selling out and 10,000 people still come to my appearances, so I don't think it's about the negative comments, it's about turning it around and being able to come out on top. I feel like the more people who love you, there's going to be more people who hate you. It doesn't really affect me.
My inner Spice Girl, dormant for so many years, just punched through the glass ceiling in my heart while screaming, "GIRL POWER," but then immediately got distracted by how much computers changed since the '90s.
Get it, Kylie.
Citations: Q&A: Kylie Jenner Opens Up About Her Online Haters and Those Hard-to-Get Lip Kits 'Being a young socialite on the internet, it comes with a lot of bullying' (Adweek)