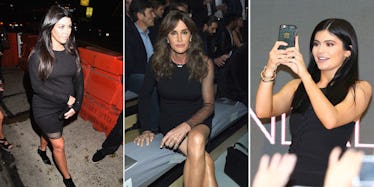 Kylie Posted Another Oscar-Worthy Snapchat Story With Kourtney And Caitlyn
Sorry, "The Martian." Kylie Jenner's Snapchat story from last night is now an Oscar front-runner as far as I'm concerned.
Drama! Deceit! Sex! Mystery! Twists! Forbidden love! Broken bonds! A hotel! Lies! This Snapchat story has EVERYTHING. It's less a series of quick vignettes and more an exploration into the human psyche and what drives our inner-most desires. Why do we commit social crimes when we know the stakes for getting caught are so high?
Kylie tries to answer this.
What a cliffhanger! Will Kourtney and Caitlyn be able to salvage their relationship? Will Harry (not Styles) continue seeing Kylie? Will Kourtney ever find love? Is Harry just a pawn used by the Jenners to play mind games with each other? Does he secretly have his own motivations at play?
I CAN'T WAIT FOR THIS SEQUEL!