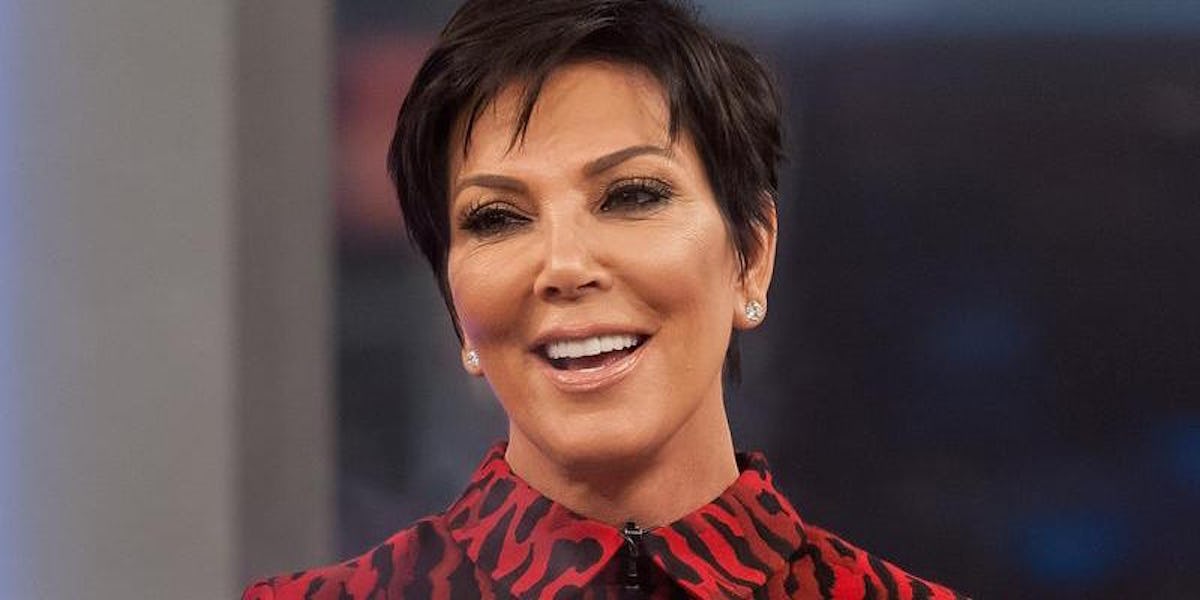 Kris Jenner Says Saint West Looks Just Like Someone In The Family
Getty Images
I've long harbored the belief all newborn babies look like little plucked chickens ready to roast, and when it comes to new grandson Saint, Kris Jenner agrees.
In an interview with E! News at the Hollywood Reporter's 2015 Women in Entertainment Breakfast on Wednesday, the Kardashian matriarch gushed,
He's delicious.
Jenner, who attended the event dressed as Lady Edward Scissorhands (a look I've been attempting and failing to achieve since the 10th grade), also weighed in on her grandson's name.
She said,
It's such a beautiful name. I'm sorry I didn't think of it, actually.
The reality star insisted granddaughter North "loves her little brother," who looks just like the West family's first born.
She added,
He looks like North… so cute.
In light of daughter Kim Kardashian West's past pregnancy struggles, Entertainment Tonight inquired about Kim's experience delivering baby Saint.
Jenner shared,
She was amazing… She's a really strong girl… a little cranky when she gets uncomfortable, but other than that she's amazing.
It's not hard to imagine Kim was cranky while delivering a living, breathing person into the world after what felt like 40 years of gestation, but it's great to know the family is happy and healthy.
Citations: Kris Jenner Says Kim Kardashian Was Strong but 'a Little Cranky' While Giving Birth to Saint West (Entertainment Tonight), Kris Jenner Declares Saint West Is "Delicious," Looks Just Like North West (Cosmopolitan)