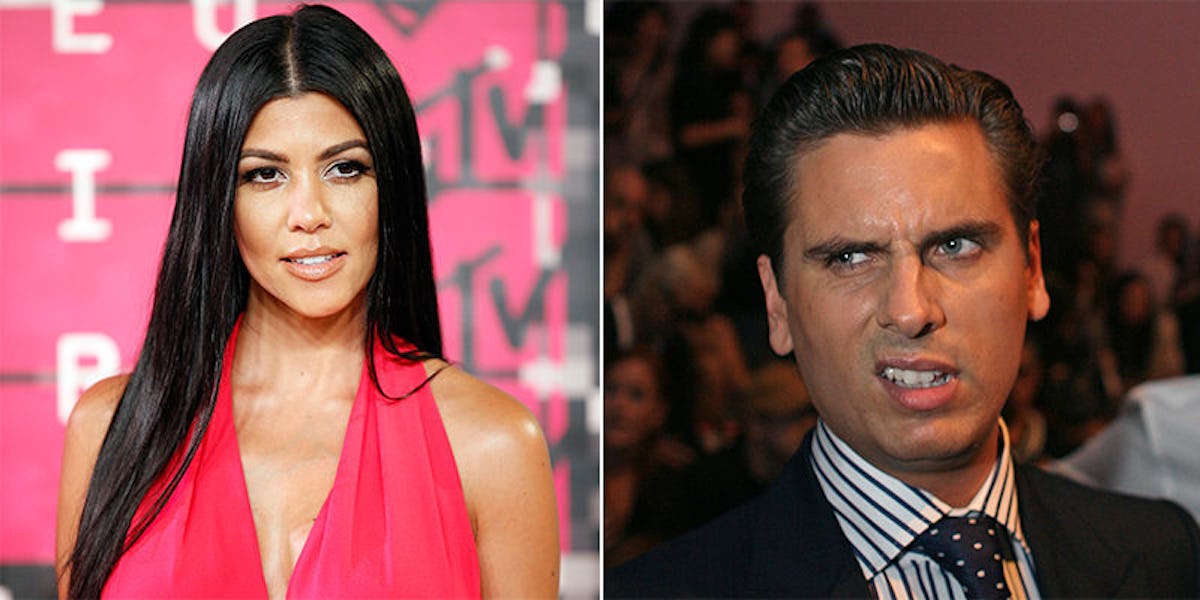 Kourtney Kardashian And Scott Disick Might Be Getting Back Together
REUTERS/Danny Moloshok/Allison Joyce
Ever since Kourtney Kardashian jumped on Snapchat, the world has gone completely bonkers following the f*ck out of her every move.
In case you haven't been following along, she face swapped with ex-boyfriend Scott Disick for a post that alerted fans to clues they might be getting back together again.
On Monday, Kourtney posted a video to her Snapchat showing her and Scott looking very comfortable on a couch.
Thanks to an Instagram account that reposts all of her Snapchat adventures, we can watch the video repeatedly and spend hours dissecting it for clues.
Are Kourtney and Scott getting back together? Could there be intelligent life somewhere in the universe? These are life's greatest questions.
For now, it looks like the Kardashian Klan won't quit toying with our hearts any time soon.
Citations: Are Kourtney Kardashian and Scott Disick Back Together? (Cosmopolitan)