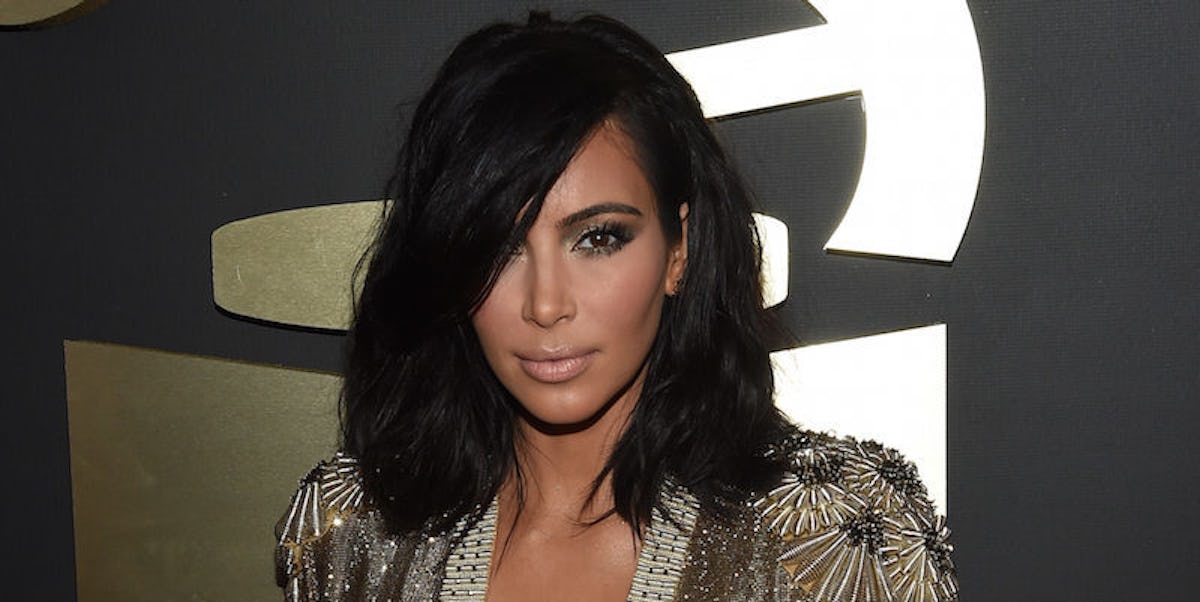 Kim Kardashian Slams The Haters In Her First Snapchat Video
Getty Images
It's been a busy week for Kim Kardashian West.
She started out the week with "nothing to wear," took a naked selfie that sent the Internet into chaos, got into a Twitter feud (no, Kanye didn't steal her phone) and penned an empowering essay defending her sexuality.
In case that wasn't enough to keep up with, she also took the plunge and joined Snapchat.
On Wednesday night, she blessed her fans with her first Snapchat video, and the message was very clear. With Lily Allen's "F*ck You" playing in the background, Kim K stares into the camera, combs her fingers through her hair and even gets into it at the end with a little finger-waving action (dance move?).
In case you aren't sure what exactly Kim was trying to say, here are the lyrics for you:
F*ck you (f*ck you). F*ck you very, very much. Cause we hate what you do, and we hate your whole crew.
Well, there you have it. It's only Thursday, people. There's still time for more Twitter/Instagram/Snapchat drama to ensue.
Citations: Kim Kardashian Sends Haters a Clear Message With Lily Allen's 'F--k You' Song (Us Weekly)