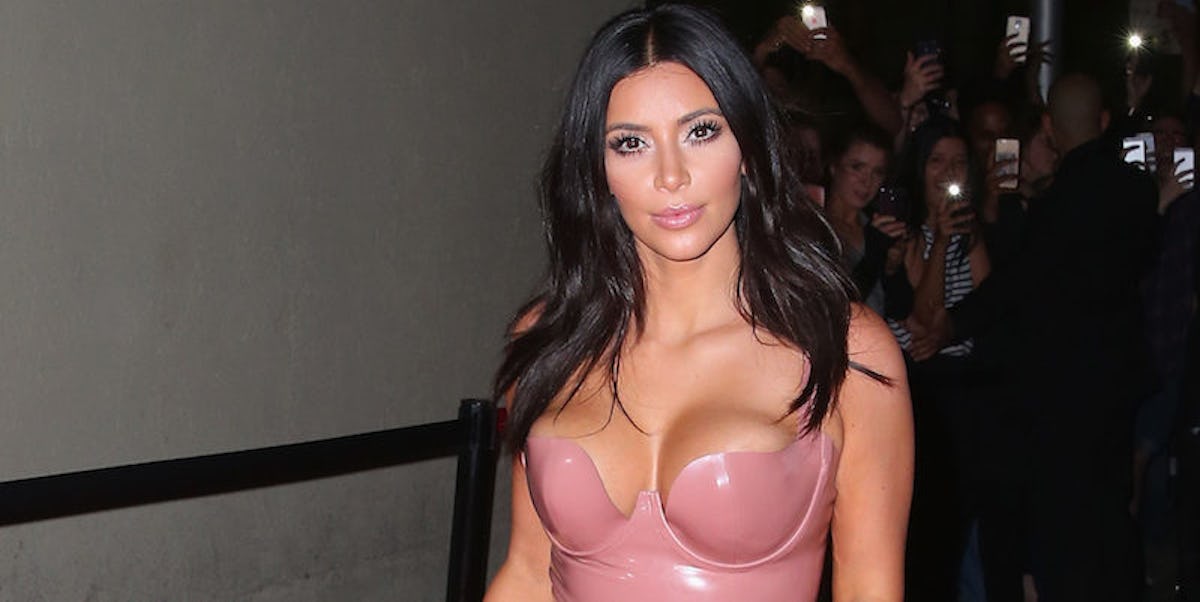 Kim Kardashian Finally Got A Snapchat And Here's Her First Pic
Getty Imaegs
Welcome, Kim. *wipes away tear rolling down cheek and inaudibly mouths* Welcome to Snapchat.
If a personal app, TV show, constant public appearances, clothing lines, a perfume line, mobile game and just having arguably the biggest social media presence in the world weren't enough for you to comfortably say you're keeping up with Kim Kardashian West, you can now follow the Hollywood icon on Snapchat.
In the wake of her nude selfie controversy and subsequent badass empowerment essay aimed at those shaming her for her sexuality, Kim posted news of an update to her online life last night on Instagram, informing us all she made her way onto the video and picture sharing mobile app.
I'll give you a few seconds to take out your phone and follow her. Yup, she's the one with the tiny peach emoji next to her name.
This is a HUGE win for those of us who wanted to see Kim Kardashian West with a filter that turns her head into a pirate or a dog who licks the screen. HUGE WIN.
Citations: Kim Kardashian Joins Snapchat Amid Internet Feuds Over Naked Selfies (Us Weekly)