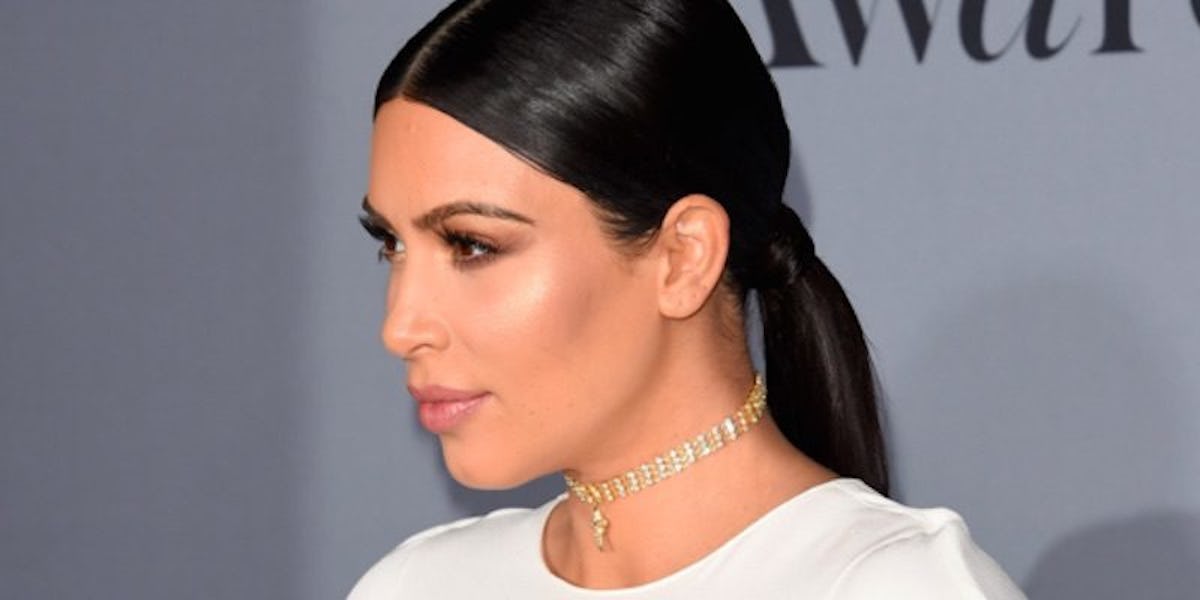 The 30-Foot Naked Kim Kardashian Mural Has Already Been Destroyed
Getty Images
Humankind was able to keep it together for 0.4 seconds before losing it all over a mural of Kim Kardashian West.
Over the weekend, a mural of Kim's divisive nude selfie was painted in Melbourne. On Tuesday, it was found spattered with paint and branded with the word "SLUT."
Artist lushsux shared a picture of the defaced mural with the caption, "Andddd this is why we can't have nice things."
Lushsux, who also identifies as Mark Walls, told Mashable Australia,
No leads on who did it, but a local council member did happen to come and inform the owner of the building he had received a volume of complaints, mostly due to the word 'SLUT' sprayed across the mural.
Prior to the graffiti burn, Kardashian West defended her right to share her body on her own terms in a blog post.
She wrote,
I am empowered by my body. I am empowered by my sexuality. I am empowered by feeling comfortable in my skin. I am empowered by showing the world my flaws and not being afraid of what anyone is going to say about me.
The mural may never be what it once was.
But, fans of the reality star can trust there's no ruining the original selfie.
Citations: Kim Kardashian's nude selfie mural slut shamed in vandal attack (Mashable)