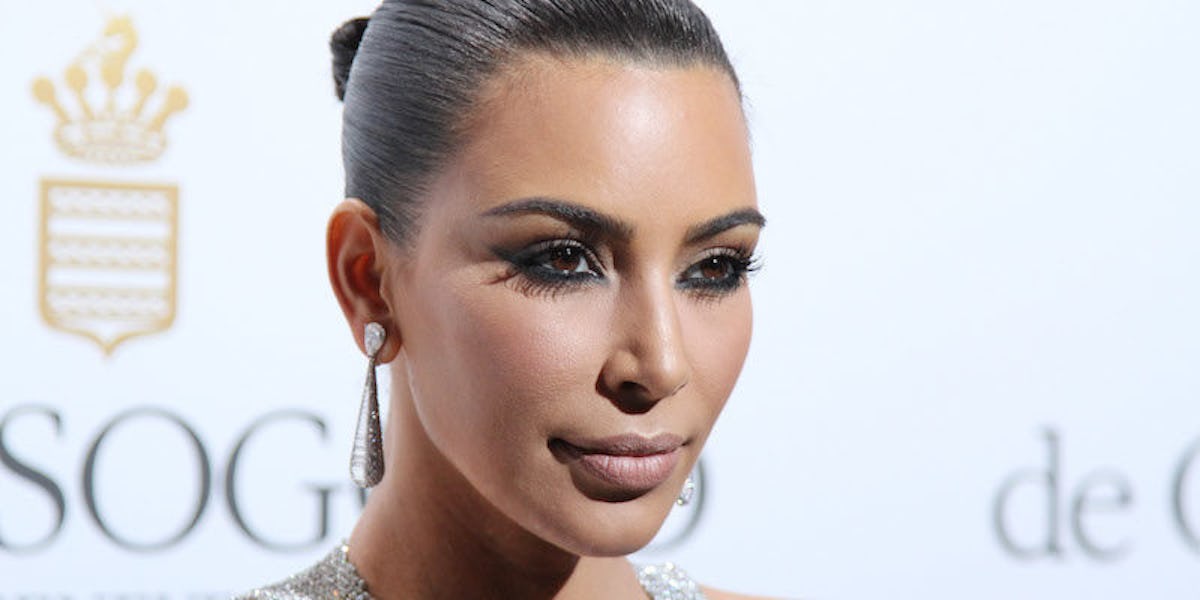 This Kim Kardashian Lookalike Might Even Make Kanye Do A Double Take
REX/Shutterstock
The Kardashians have a pretty lucrative business going based on people trying to look like them.
But maybe we should stop throwing hundreds of dollars at the Kardashian-Jenners and just stick to Target, because no one is ever going to look as much like Kim K as Jelena Peric.
Jelena is a 24-year-old makeup artist from Zagreb, Croatia who recently gained attention on Instagram for her resemblance to everyone's favorite reality star Kim Kardashian.
Jelena is not the first Kim K doppelgänger the world has seen, but she might be the best one.
Of course, the fact she is a professional makeup artist who can masterfully imitate the signature Kim K style does help.
Yep, she has the Kim K look down all right.
Can someone please show Kanye a pic of her and see if he can even tell the difference?
Or even better, have Jelena babysit North and Saint for a day, and see if THEY notice.
I Can't Believe It's Not Kim K: Light.
It must be convenient for Jelena that she already has a line of emojis that look like her.
And it must be nice to already know what hairstyles will work for her look.
Jelena also posts makeup tutorials on her YouTube page. She said she was flattered by all the Kardashian comparisons, but was also getting bored of them.
So if you want to figure out how to get the look, you should check out her YouTube and the video below.
I wouldn't get your hopes up too high, though — I'm not sure if anyone will be able to come as close as Kim's twin here.
Citations: Is this the best Kim Kardashian lookalike ever? Makeup artist who looks identical to the reality TV star storms the internet with her pouty selfies (Daily Mail)