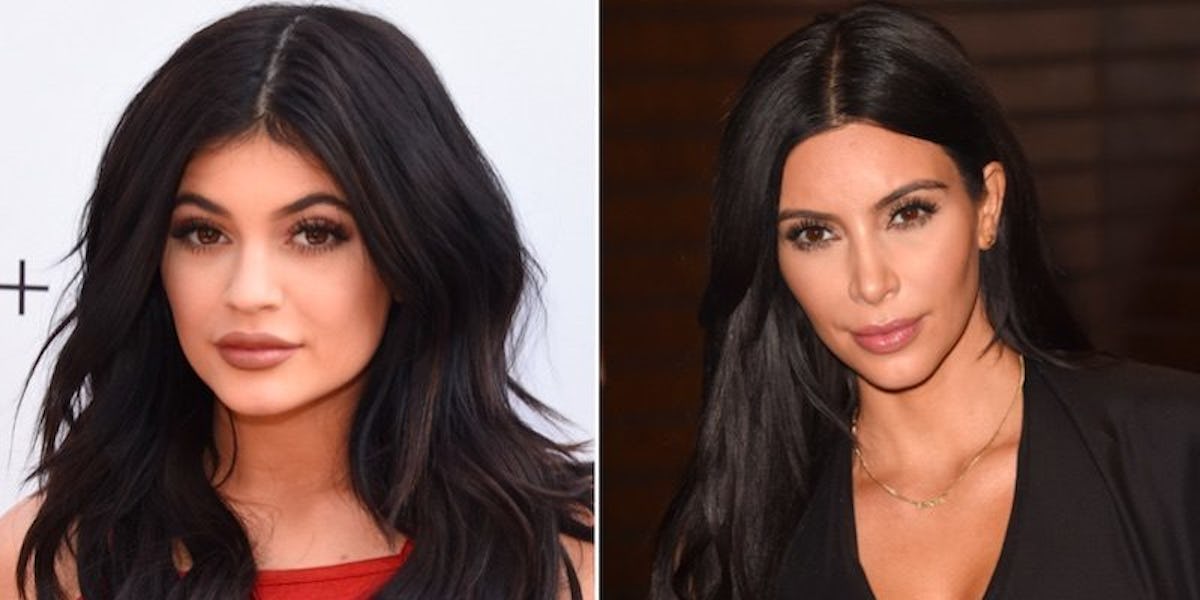 Kim Admits Kylie Took Over As Most Famous Of The Kardashian-Jenner Clan
Getty Images
Well, Kim Kardashian West had a great run, but the reality star and corset enthusiast handed down her crown.
While pregnant with her and husband Kanye West's second child, Kardashian West officially decided to let her sister Kylie Jenner watch the throne in her absence.
In an informal, live-streamed interview called "In Bed With Kim + Kylie" available to view on Kylie's website and app, Kim asks her successor the burning questions at the forefront of every American's mind.
She kicks off the casual interrogation by asking the 18-year-old why Tyga, Kylie's boyfriend, called Kylie his fiancée.
The teenager responds,
He was making fun of an Instagram that he posted like 30 minutes before… there was this guy on Instagram or [Tyga] found this funny little video, and it's of this guy doing an interview and [the guy's] like, 'I don't like nobody. I just play with my fiancée and my little dog,' so [Tyga] was making fun of it.
Kardashian West then dives into the question everyone, including Pope Francis, is dying to hear answered.
The expecting mom asks how Jenner feels having "dethroned" her. She adds,
I love it! Like... I need some time off, I need… I mean, honey, let's be real, you gotta put in a few more years for the dethrone. But I give my baton to you… who better than to, like, pass on the knowledge to my baby sister… You guys, I give Kylie all my tricks, I give her all my tips, like, I give her everything and more and she is so… deserving and, like, if I would want anyone to follow in my footsteps, anyone to borrow my clothes, anyone to, like, share my glam team, it's King Kylie.
Aw, sweet sisterhood. The jury is out on whether or not King Kylie will be able to handle the classic Kim K responsibilities as well as her big sister, but as long as she is able to end the war in Syria and get the Pope safely back from his trip to America, fans should be more than happy about the trade.
Citations: Kim Kardashian has handed her crown over to Kylie Jenner (Metro)