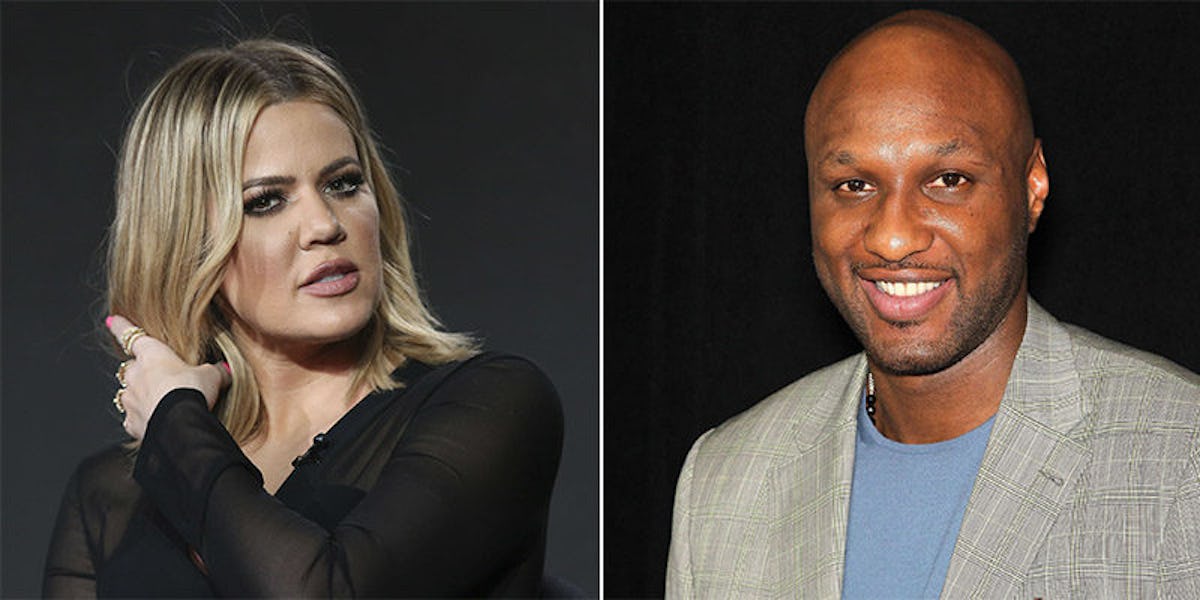 Khloé Kardashian Opens Up About Why She Decided To Divorce Lamar Odom
REX
In the latest issue of Lena Dunham and Jenni Konner's Lenny Letter, Khloé Kardashian writes candidly about her relationship with spirituality.
Unsurprisingly, the reality star's approach to religion is hinged tightly to her relationship with her late father, Robert Kardashian.
In the newsletter, Khloé recalls Sundays spent listening to gospel music while her father brought "church and religion into our home."
Khloé's faith naturally gave her pause when she first decided to end her marriage to former professional athlete Lamar Odom in 2013.
She writes,
It was a challenge for me when I decided to get divorced. At my core, I don't believe in divorce, but I came to a point in my marriage where I had to make the choice to take care of my own mental and emotional well-being in order to protect myself and my happiness. I am at peace with that decision and do feel like I honored my vows to the very end… which is why I am still honoring them today even though my relationship with my ex-husband is in a different place. I believe in caring for my partner — past or present — 'in sickness and in health,' and feel at peace with my relationship with God even after the fact.
The past year alone was surely a massive test of faith for the 31-year-old, but she continues to approach her relationship with God in the most organic way possible.
Khloé shares,
I'm a Christian but I don't think a church necessarily makes you religious. Believing in a higher power is what guides me to make the right decisions. While I believe in heaven and hell and angels and spirits, I don't judge people for their beliefs… My relationship with spirituality has changed over the years, but I've never stopped believing. I enjoy going to church, I just haven't found a church that I'm passionate about, where I fit in… I'm very conversational with God and spirits. I talk to myself and to them but sometimes unconventionally.
Though some of Khloé's chats with God are intended to summon strength, many come from a place of gratitude.
She claims,
I'll be lying in bed and just say out loud, 'Lord, thank you so much for keeping my brother and sisters healthy!'… I just don't believe praying has to be so structured. Sometimes, I'll just ramble. And I pray more when I'm thankful than in times of need. It's a time of self-reflection. I like to give praise and gratitude. I know how fortunate I am.
Before you know it, we'll all be devout followers of the church of Khloé.