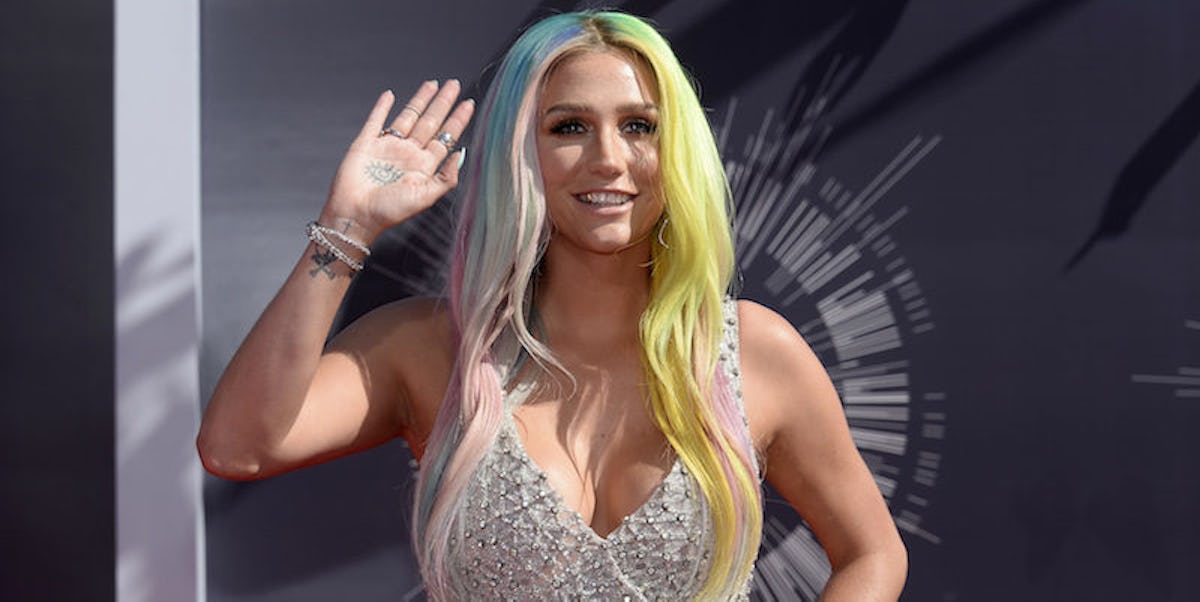 Kesha Shuts Down Body Shamers On Instagram With This Powerful Message
Kevork Djansezian/Reuters
PREACH, Kesha! PREACH.
If there is anyone in the world who deserves some R&R, it's Kesha. The past few weeks were devastating for the 29-year-old artist who unsuccessfully tried to break her contract with Sony late last month amid abuse allegations against her record producer, Dr. Luke.
Thankfully, Sony reportedly dropped Dr. Luke (although his lawyer denied this claim) from its label, and it seems like Kesha is back to writing music. But, before she goes back full force, she decided to take some time off at L'Horizon Resort & Spa in Palm Springs, California.
Kesha used her vacation as an opportunity to call out body shamers on her Instagram. https://instagram.com/p/BDfPIunO1V0/embed/
She captioned the post with the empowering message,
not a slave to perfection right now. f*ck it. ***body shamers please f*ck off ain't nobody got time for it.@lhorizonpalmsprings in my skivvies
Never stop that activist hustle, Kesha!