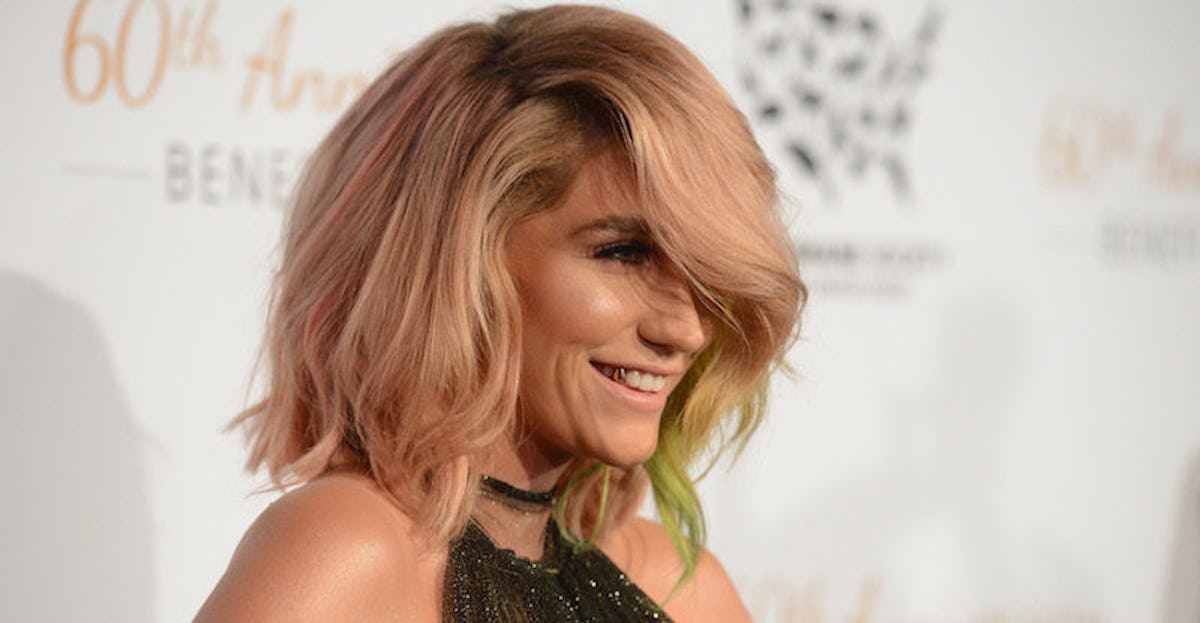 Kesha Tells Fans They're 'Beautiful As They Are' In Powerful Speech
Getty Images
Talking about your abuse isn't easy.
Talking about your abuse is front of millions of people — many of whom seem to be against you — takes bravery the likes of which most of us will never know.
And that's exactly what Kesha is doing.
On Saturday night, the 29-year-old singer won the Human Rights Campaign's coveted Visibility award for her efforts to "advance and advocate for the LGBT movement," according to the announcer.
Upon accepting the award, Kesha — who has been entangled in a very public lawsuit with producer and alleged abuser Lukasz "Dr. Luke" Gottwald — delivered a powerful speech about the importance of self-acceptance and finding support, a message particularly important for LGBT youths.
She said,
Fame is strange and unnatural and I am grateful for it because it has put me in the position where I can actually do something positive for the world.
The Nashville native recalled growing up and feeling like an "outsider" because of who she was and what she wore, and how fellow "misfits" in the LGBT community taught her how to accept herself and embrace her individuality.
She added,
My message today is don't be afraid to speak up against any injustice you experience. Don't let people scare or shame you into changing the things about you that make you unique.
Kesha finished her powerful speech by telling the audience everyone is "beautiful just as you are."
It's incredible that even amidst her personal situation, she still has the motivation, courage and love to use her fame to help others.
Kesha, you're a queen.
Watch the video below (note: Kesha's speech begins at the 9:20 mark).
Citations: Kesha Tears Up While Receiving LGBT Equality Award During Ongoing Legal Battle with Dr. Luke: 'You Are All Beautiful Just as You (People), Watch Kesha's Moving Human Rights Campaign Speech (Rolling Stone)