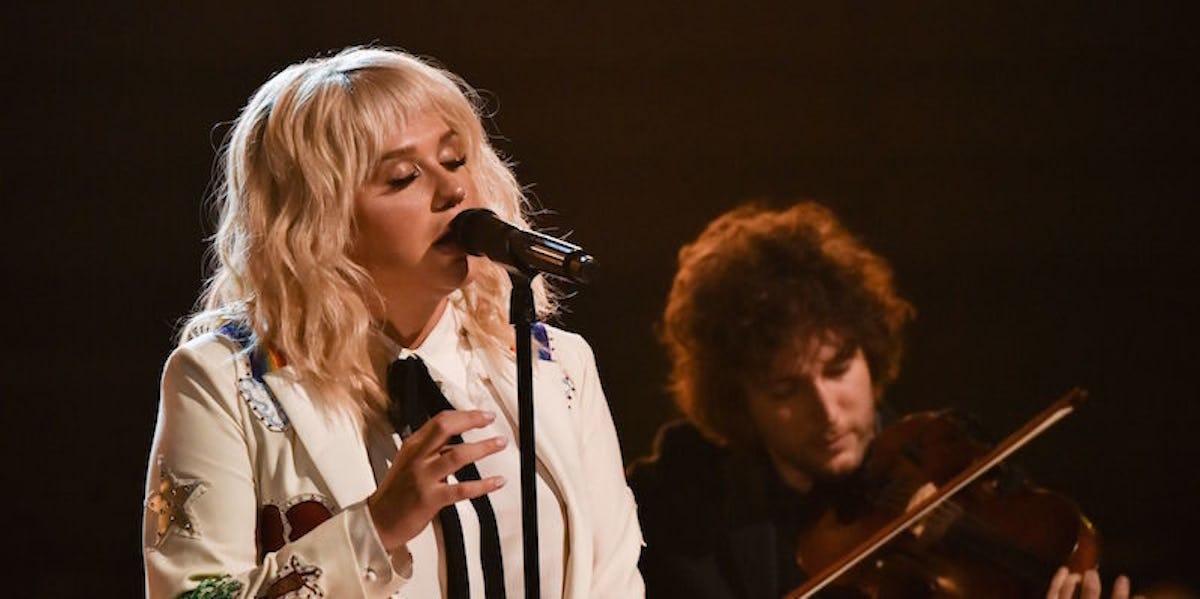 Kesha Receives A Standing Ovation For Her Emotional BBMAs Performance
REX/Shutterstock
As the list of celebrity appearances for the Billboard Music Awards rolled out over the past month, fans' anticipation for their favorite stars to grace their TV screens grew.
However, one fan-fave artist people weren't so sure they'd see was Kesha.
After all of her legal trouble with producer Dr. Luke -- whom Kesha claims sexually abused her throughout their contract together with Sony -- rumors began to float around that Dr. Luke wouldn't let Kesha perform at the award show.
Tonight, the BBMAs aired, and to fans surprise and excitement, Kesha not only attended, but graced us all with an absolutely beautiful performance of Bob Dylan's "It Ain't Me, Babe."
About to take the stage at the #BBMAs !!! — kesha (@KeshaRose) May 23, 2016
Now, when I say "absolutely beautiful," I mean tears literally rolled down my face. It was amazing and so emotional and just everything.
#Kesha on the #BBMAspic.twitter.com/JNXfqEsAaf — Leon Carrington (@LeonCarrington) May 23, 2016
Fans were so impressed with the singer, she received a standing ovation. A STANDING OVATION, PEOPLE! IT WAS SO EMOTIONAL.
If anyone deserves that kind of recognition, I think we all can agree it's Kesha. She's been through so much this past year, and her performance was strong, powerful and beautiful.
Check out the full, amazing performance in the video above.