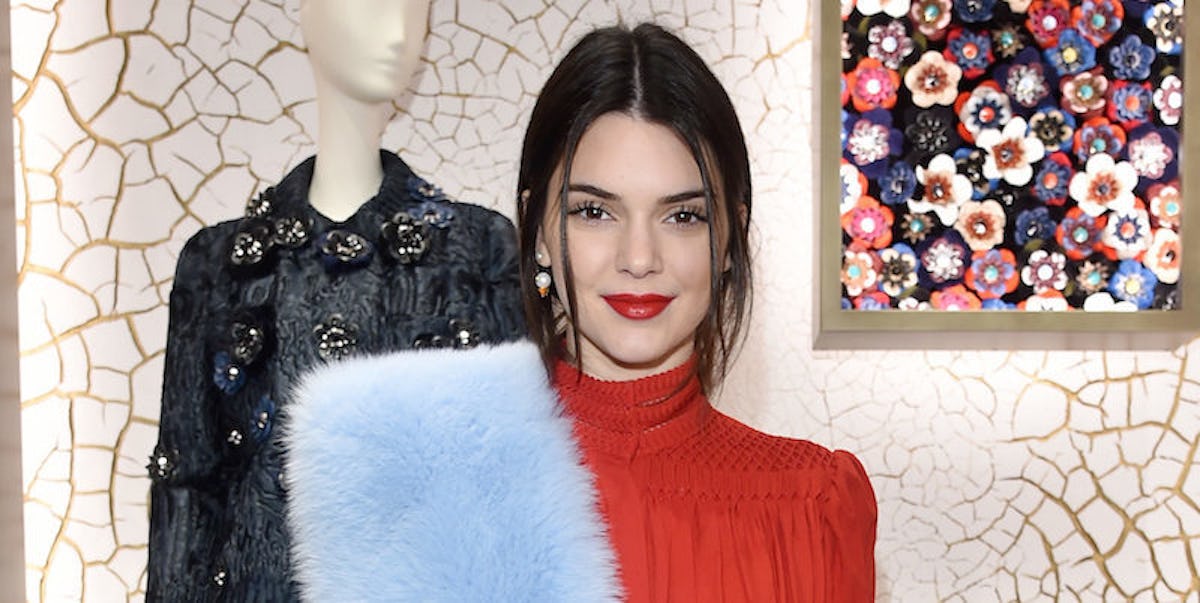 Kendall Jenner Opens Up About Her Workout Plan, And It Will Make You Cry
Getty Images
It's not easy being a model. I mean, I have no freaking idea, but I would assume it comes with its own set of challenges.
For starters, you probably can't eat a lot of bread, right? I don't know how people live without carbs, but kudos to those strong souls. I need a bagel on the reg or else I wouldn't be able to function.
Let's say one day I woke up (this is all hypothetical, by the way) and said to myself, "Wow, I really want to lose two pounds." You see, that goal would probably take me well over a few weeks to achieve even if I incorporated exercise into my daily routine.
STAYING FIT IS HARD, YOU GUYS. MODELS DESERVE A BIG ASS TROPHY FOR STAYING HEALTHY AF.
Let's take someone like Kendall Jenner. She probably has to eat very well and work out like...every single day.
Her job requires traveling the world and walking in fashion shows, so wouldn't you think she spent a lot of her free time running on the treadmill or doing some squats?
Well, um, it looks like that's not the case. PEOPLE spoke with the supermodel about her busy schedule, and she admitted it's been a while since she worked out.
Kendall said,
I've been really, really bad and I literally haven't worked out once since the Victoria's Secret Fashion Show in November... I've been so bad.
So you're telling me Kendall Jenner doesn't work out for months and still looks like a goddess queen sexy fairy lady, and I go four times a week and look like a dying platypus? Well, f*ck my life.
Kendall also talked about how intense her workout routine was to prep for the VS Fashion Show. She said,
I worked out so hard for that, like, literally every single day — sometimes twice... I'd go to my trainer, then I'd go for a run a couple hours later.
DAMN, that's a lot of exercise. Since the show, the 20-year-old has been taking a break from the rough regime, so she's just chillin'.
She added,
I was really on point, and I haven't been eating the same. Like I've been eating just sh*t all the time. 'Cause I feel like I'm on vacation now for the past couple months.
Welcome to my life, Kendall.
Let's meet up and stuff our faces with cheeseburgers; I feel like you deserve one.
Citations: Kendall Jenner Work Out (PEOPLE)