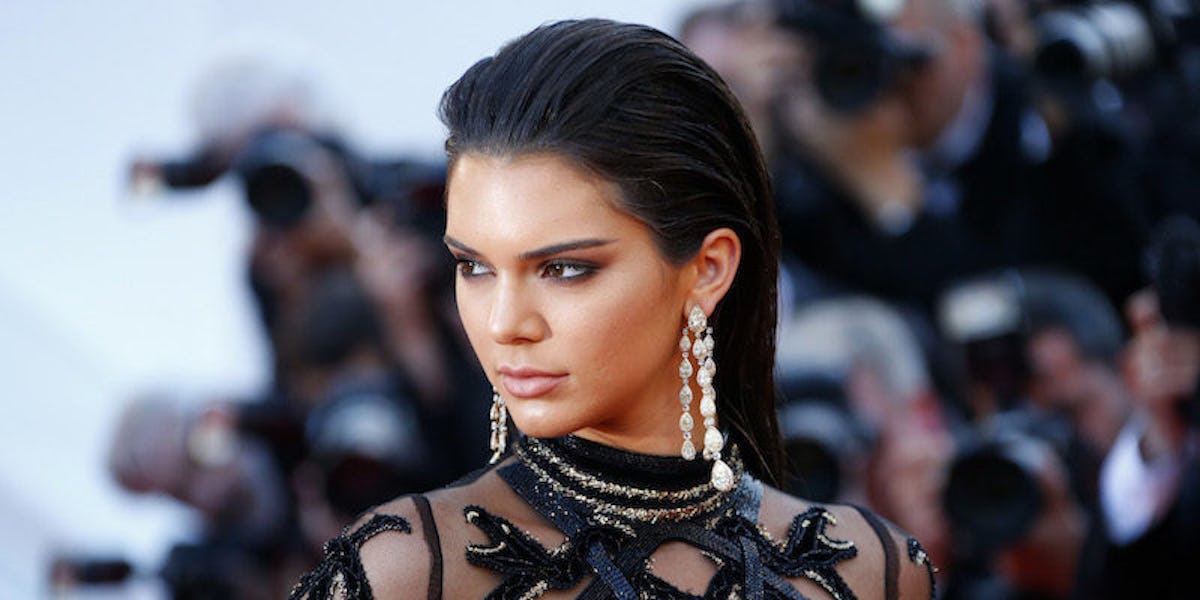 Kendall Jenner Crushed The Cannes Red Carpet In This Half-Naked Black Dress
REUTERS
While it's not quite the Met Gala, the Cannes Film Festival brought in all kinds of celebrities dressed to the nines, including the ever-lovely Kendall Jenner.
The model and reality TV superstar is relatively new to the Cannes Film Festival, having only attended the last two years, but you could never tell by the way Kendall dresses.
Ever since Kendall Jenner arrived in France for the festival, she's been turning heads with her daring fashion and smoldering eyes. Seriously, you think Kendall's playin' with that smolder? Her smolder is borderline too fierce for some of these photos.
For her most recent outing on the red carpet at the festival, Kendall really turned a few heads with her see-through Cavalli Couture dress. I'm not surprised at all *adjusts head* that people are taking note. Even Kendall's mom, Kris Jenner, uploaded a couple of sensational photos of her daughter.
Seriously, all I can say is angles, angles, angles (and wicked side-eye). Kendall's looking flawless from every direction.
You see what I mean by smolder? If Kendall Jenner had anything less than the smoldering level of intensity on display here, this look would fall completely flat.
And if you aren't convinced Kendall Jenner knows what she's doing, just check out some of her other looks from her time in France.
Slay, Kendall, slay.
Citations: Kendall Jenner Rocked a Naked Dress on the Cannes Red Carpet (Elle), Kendall Jenner Turns Heads at Cannes in Plunging Dress (InStyle), This Plunging Gown May Be Kendall Jenner's Most Daring Cannes Look Yet (InStyle)