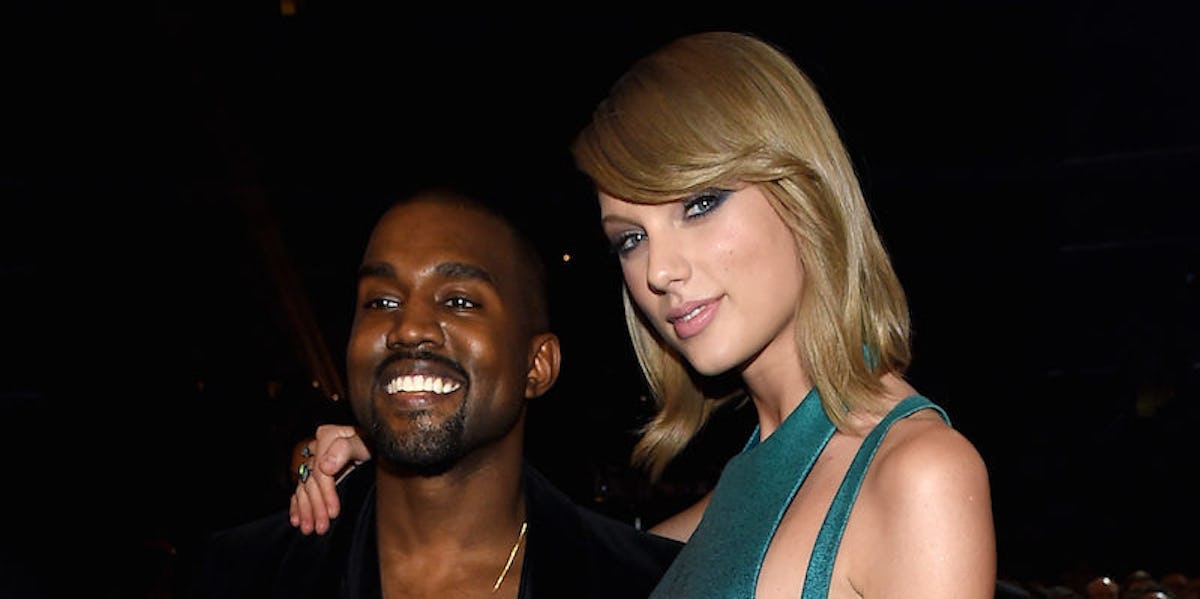 Kanye West Gives Taylor Swift A Special Shoutout In 'The Life Of Pablo'
Getty Images
Kanye West debuted his latest album, The Life of Pablo, at Madison Square Garden on Thursday. The listening party for the rapper-producer's highly-anticipated seventh album also doubled as a fashion show for his Yeezy Season 3 clothing line.
The final track list and name of the album -- originally titled So Help Me God, followed by Swish and then Waves -- were confirmed via Twitter on Wednesday. Several collaborators are listed on the track list, including Rihanna, Frank Ocean and Future.
Following the event isn't an outpouring of praise for the album or Yeezy Season 3, however, as another past beef of Kanye's has been reborn as a result of The Life of Pablo.
One song on the LP featuring Rihanna, "Famous," brings us back to a very distinct moment in 2009, when Kanye took the stage at the Video Music Awards to steal the spotlight of then-new-artist Taylor Swift.
Since that historical moment, however, he and Taylor seemed to have made amends after she announced Kanye as the recipient of the Michael Jackson Video Vanguard Award in 2015.
But all that came to a crashing end with one line,
I feel like me and Taylor might still have sex / I made that bitch famous.
Taylor has yet to comment on the honor of getting a shoutout in one of Kanye's songs, but if she's as familiar with his Twitter feed as we are, it's likely she saw this coming.
"Famous" did not sit well with the pop star's brother, Austin, as he made clear on Instagram on Wednesday.
Leave it to Kanye West to turn up the heat on a pot that's already boiling over.
The Life of Pablo and footage from the Yeezy Season 3 fashion show can be sampled exclusively on Tidal.