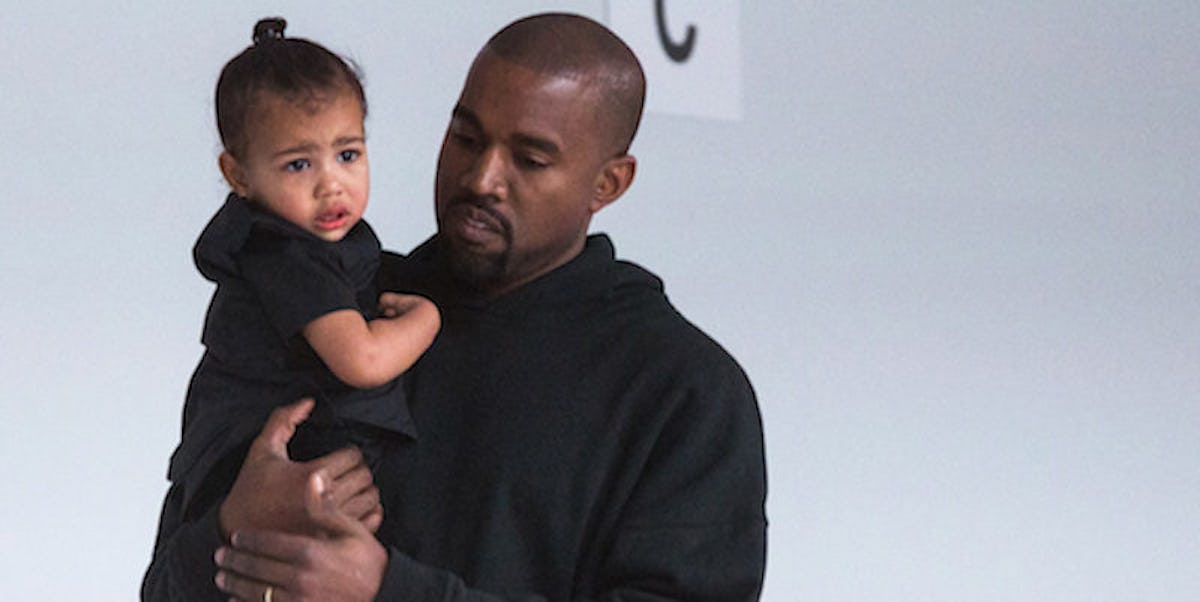 Kanye Says North West Does The Cutest Thing To Help Out With Baby Saint
REUTERS
Kanye West appeared on "The Ellen DeGeneres Show" this week and talked with Ellen about his children.
Saint West is now 5 months old, which is just crazy. He actually just had his first public appearance the other day, and OMG, he is adorable.
Saint West has finally blessed us with his FIRST public appearance! https://t.co/6NnytMuZMx pic.twitter.com/suLSeSX8xD — Daily Mail Celebrity (@DailyMailCeleb) May 6, 2016
Ellen asked about North, too, and Kanye confirmed she's excited to be a big sister. He told Ellen she sometimes gets jealous of Saint, but she's doing her best to help out.
Ellen asked Kanye,
Does she do anything to take care of him or she's too young?
Kanye replied by telling Ellen she definitely helps out because she's really advanced for her age. He added,
She'll prop him up on the pillow, sometimes.
Ellen joked back,
That does sound advance.
LOL, Ellen, you kill me.
It's so sweet to hear North loves her baby brother Saint. Remember when Kim posted the first photo of them holding hands? I CAN'T TAKE THE CUTENESS.
Oh, and get this. After talking about North and Saint with Ellen, Kanye went on another epic rant.
Earlier this year, Kanye West went on crazy Twitter rants that got him quite a lot of attention. At one point, he even tweeted at Facebook's Mark Zuckerberg to give him $53 million.
He told Ellen he believes he needs more resources to help more people. He said,
I have ideas that can make the human race existence within our hundred years better.
The rant didn't stop there, it kept going. Be sure to watch it in the clip below.
Citations: Kanye West Rant On 'Ellen' (Daily Mail)