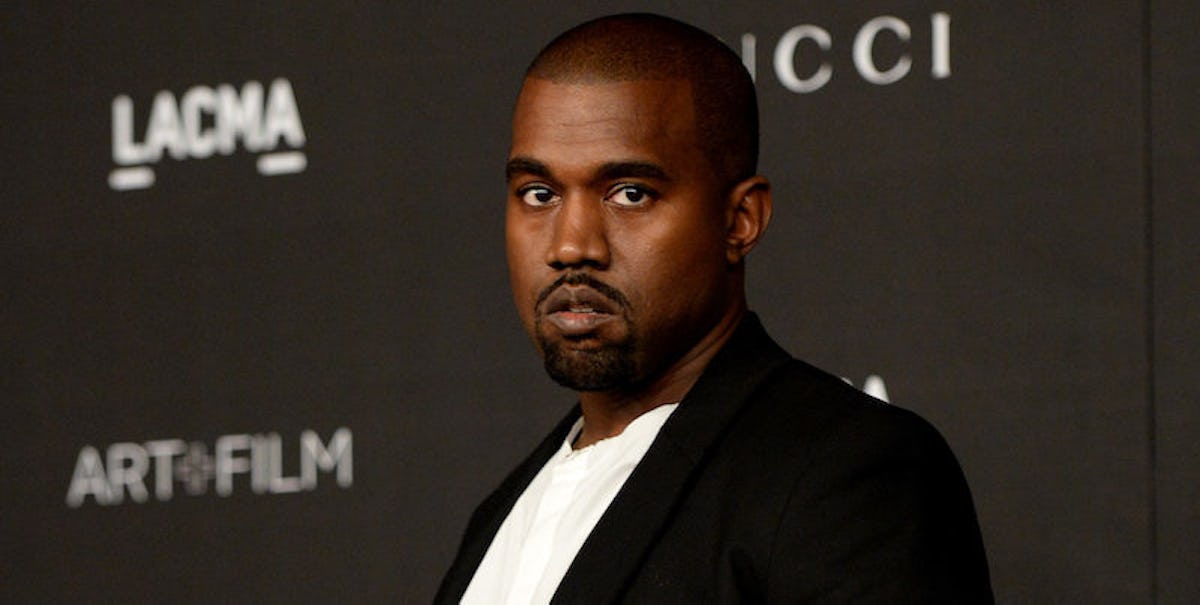 Kanye West Wants To Make Sure Everyone Knows He Doesn't Like Butt Stuff
Getty Images
WHAT. A. WEEK.
Kanye and Wiz's Internet feud has been Christmas, the Fourth of July, Hanukkah, Thanksgiving, Flag Day and my bar mitzvah all wrapped into one glorious chain of events.
If you haven't caught up on everything, I strongly suggest you go do that now.
WHAT GOD DID WE PLEASE TO GIFT US WITH THIS BOUNTIFUL CORNUCOPIA OF STUFF TO YELL, "OH SHEEEET! NO WAY DID THAT HAPPEN,"AT?!?!
It would have been enough if it was just Wiz dissing Kanye.  It would have been enough if it was just Kanye writing a short novel on Twitter containing all the things he hates about Wiz.
It would have been enough if it was just Wiz not responding at all until yelling, "F*ck Kanye!" at a concert.
Hell, even just #WizWearsCoolPants was PLENTY.
Here is the weirdest thing about the whole feud, though: Kanye and Wiz weren't even the stars of the battle.
The clear and undeniable champion of Ye v. Wizzle Man was Amber Rose.
YUP! YOU READ THAT CORRECTLY!
Kanye West likes it when women vacation down south UNDER the Gulf Coast while "Up Around The Bend" plays on the radio, IFYAKNOWWHATIMEAN.
BUT, WE AREN'T EVEN DONE YET TALKIN' 'BOUT YE'S BUTTHOLE!
Kanye responded to these allegations because, of COURSE, Kanye is going to respond to these allegations, and to be honest, these are the two GUILTIEST sounding tweets I ever read.
Yeezy 100 percent does stuff with his breezy.
You see, guys?! Love knows no bounds...kind of like fingers around Kanye's butt.
COME ON, YE! Just admit it!
On a related note, you should all be aware #KanyeAnalPlaylist is trending on Twitter, and it's pretty darn brutal.
So, unless we get any more concrete proof, I'm just going to go ahead and continue assuming Yeezy takes it in the breezy from beautiful cover girls.