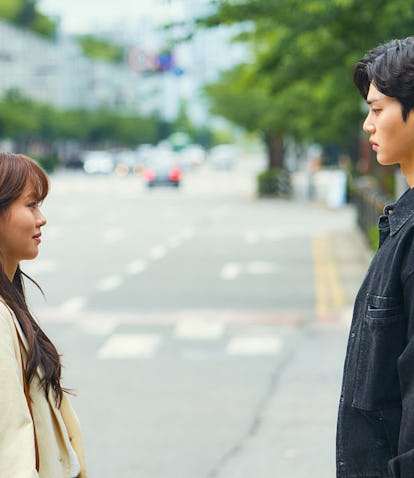 20 K-Drama Soundtracks That Were Just As Good As The Show
Every song is better than the last.
Netflix
From beautiful cinematography and addicting storylines, to brilliant humor and talented casts, there are so many reasons to love K-dramas. One aspect fans love about the television genre the most is the original soundtracks, which add to the charming atmosphere of the show. Whether it's to accompany a romantic montage or set the mood for a sad scene, OSTs never fail to make viewers feel all the emotions their favorite characters are experiencing. While many K-dramas only span one season, their soundtracks are often so timeless, fans never get tired of listening to them, even years later. You need to check out these 20 K-drama soundtracks that were just as good as the show, because they'll live on forever.
This list includes everything from classic favorites, like 2009's Boys Over Flowers, and more modern hits, like 2016's Descendants of the Sun and 2020's Itaewon Class. I guarantee you'll be itching to re-watch some shows once you listen to their soundtracks again as they take you back to the first time you watched them. You may even find your next favorite just based on hearing the music alone. These 20 K-drama soundtracks are all so good, so whatever you choose to listen to, you know you're in for a real treat.
No matter how much time passes, fans will always remember these 20 K-drama soundtracks for touching their hearts.