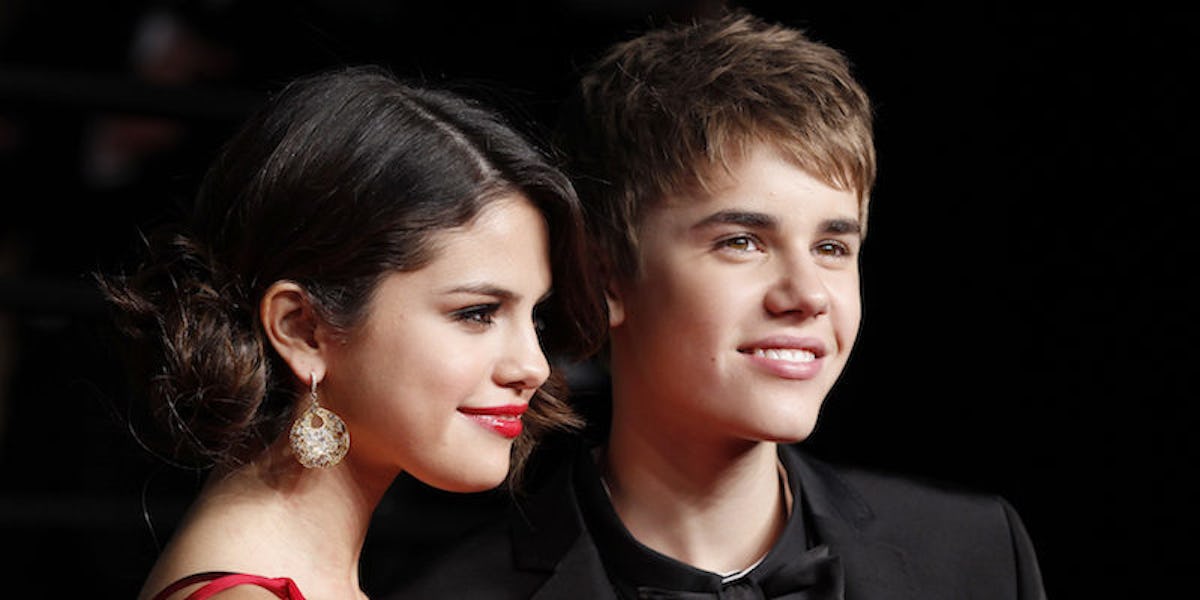 Justin Bieber Apparently Had A Major Surprise Planned For Selena Gomez
REUTERS/Danny Moloshok
Justin Bieber must really want to win Selena Gomez back. At least, that's what it seems like.
The Purpose singer apparently wanted to surprise his ex-girlfriend after she went to his tour's concert on Wednesday in Los Angeles.
According to a source who spoke with E! News,
Justin wanted to rent out the Staples Center after his concert to do a repeat date night screening of 'Titanic' for Selena because he is trying to get back with her.
OMG, what? How freakin' cute is that?
JB seems to be giving Selena everything he's got. GO, JB, GO! MAKE THIS HAPPEN FOR ALL OF US.
Ugh, well don't get too excited. Unfortunately, Justin decided to call off the big surprise. I KNOW, tears. The source shared,
I don't know why he didn't go through with it, and I also don't know if he ever even told Selena about his plan, but I do know he is really obviously trying to date her again.
AHHHHHHHHHH. JELENAAAAA. Hope is restored. The source added,
He wanted to do something big and extravagant for her like this and had been making arrangements for the movie date before his concert even started.
But for some reason, Justin wasn't feeling up to it.
He also canceled his meet-and-greet with fans who paid $2,000 for the experience, so it seems like JB was a little off that day anyway.
There is still hope for Jelena fans, though. Justin apparently left the concert 20 minutes early to go out with Selena, forcing Skrillex to end the show solo.
So, WTF happened? Why did they hang out after the concert, despite him canceling the date? The source explained,
The speculation is that an argument had taken place between the two before the show since he canceled the date plans... Something had shifted Bieber's mood completely.
All I know is Justin wants Selena back, and that's making my heart melt.
The two aren't dating, but maybe that will change in the near future? One can only hope.
LOVE IS REAL, YOU GUYS, AND JELENA IS STILL ALIVE.
Citations: Justin Bieber Surprise For Selena Gomez (E! News)