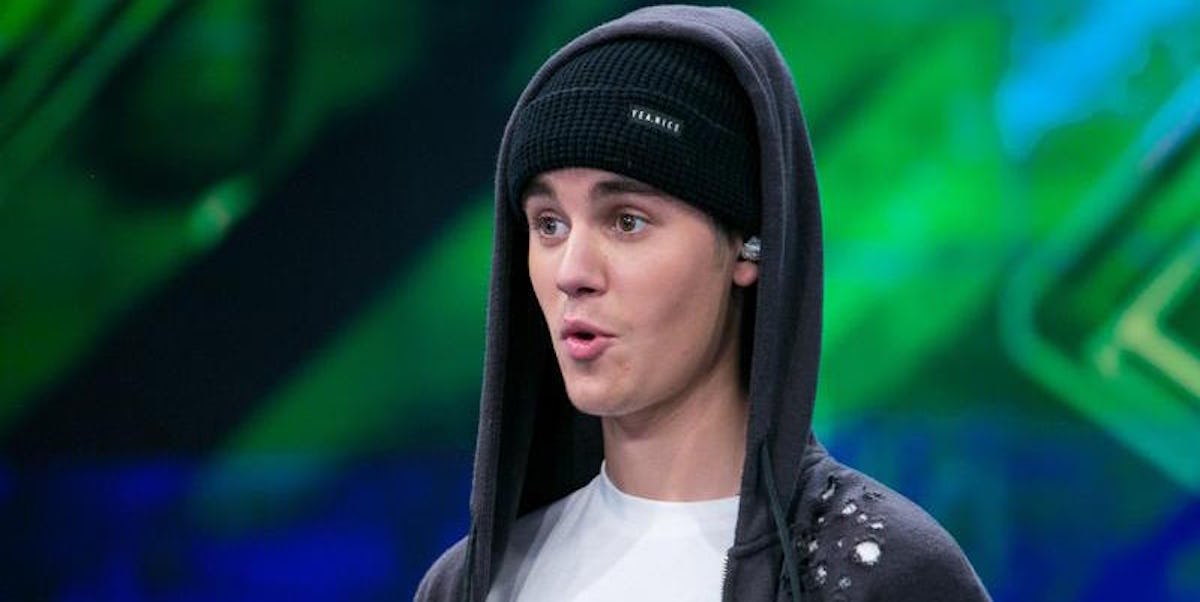 The Leggy Mystery Woman On Justin Bieber's Instagram Has Been Identified
Getty Images
The mystery woman in Justin Bieber's recent Instagram post has been identified, and she's not a member of the Kardashian klan by the name of Kourtney.
Rumors flew on Monday after Bieber posted the below Instagram photo of a faceless woman with a cryptic caption reading, "Lord knows."
Although claims were made to suggest it was the eldest sibling in the Kardashian-Jenner family, X17Online caught Biebs hanging out with model Jasmine Villanueva that day, and she was sporting the same outfit from the rumor-fueling Instagram photo.
Villanueva was apparently a guest on a small yacht party Bieber hosted with some friends on Sunday night because that's how he winds down after a long weekend. An unnamed source tells X17Online,
Justin and Jasmine were all over each other most of the night. It was raining while they were on the boat, so after a little partying, they docked and went back to Justin's hotel room. Justin was super-flirtatious, like he always is with hot girls. He was really into Jasmine and the feeling was definitely mutual. He was treating her like a princess and really paying attention to her all night.
Bieber posted this photo to his Instagram showing the intimate scene inside the yacht with the caption, "Good times good people good luck."
Based upon Villanueva's Instagram, she's done campaigns for Adidas and GQ and currently lives in Los Angeles. Not to mention, she looks to be right around Bieber's age, which makes her way more his speed than a 36-year-old Ms. Kourtney Kardashian.
The potential fling happening here is cute. The model has comparable edgy style to Bieber's and might even resemble him a little bit. We'd ship it.
Hopefully, his mama likes her.
Citations: The~Mystery~ Girl in Justin Bieber's Racy Instagram Has Been Identified (Seventeen), Justin Bieber's New Lady Is Model Jasmine Villanueva (X17Online)