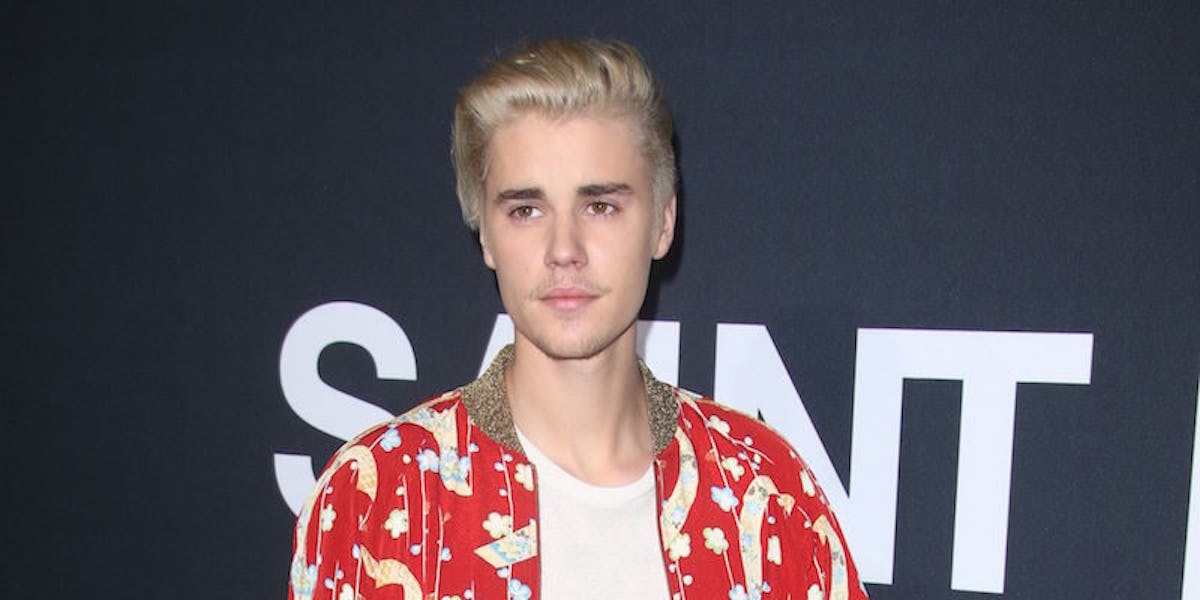 Here's The Meaning Behind Justin Bieber's New Face Tattoo
REX/Shutterstock
It's true; Justin Bieber really does have a tattoo on his face.
Since adding a photo of his new ink to Instagram, fans and followers speculated whether or not the tat was real.
It's so small I honestly had trouble locating it once I heard the news. If you haven't seen the tattoo yet, I suggest you check it out.
It's right in the corner of Bieber's eye, and now I can officially confirm the ink is real; JB got inked on May 6 at West 4 Tattoo parlor in New York City.
So, what does his little eye tat mean?
JonBoy, the tattoo artist and owner of the shop, told Us Weekly of Bieber's tattoo,
It represents his journey in finding purpose with God.
Us Weekly reports Justin Bieber and his friend Joe Termini got the matching cross tattoos before the Biebs performed at a concert in Manhattan.
Bieber openly discussed getting face tattoos before, but shared he would be interested in possibly getting one when he was much older.
I GUESS 22 IS OLD ENOUGH, RIGHT BIEBS?
Justin actually has well over 50 tattoos by now, getting his first one when he was just 16 years old.  He even has one of his ex-girlfriend, Selena Gomez, even though he admitted to trying to cover it up. Oops?
Congrats on the new addition, JB. Looking forward to what you'll get next.
Citations: Justin Bieber's Face Tattoo: Artist Explains Its Special Meaning (Us Weekly)