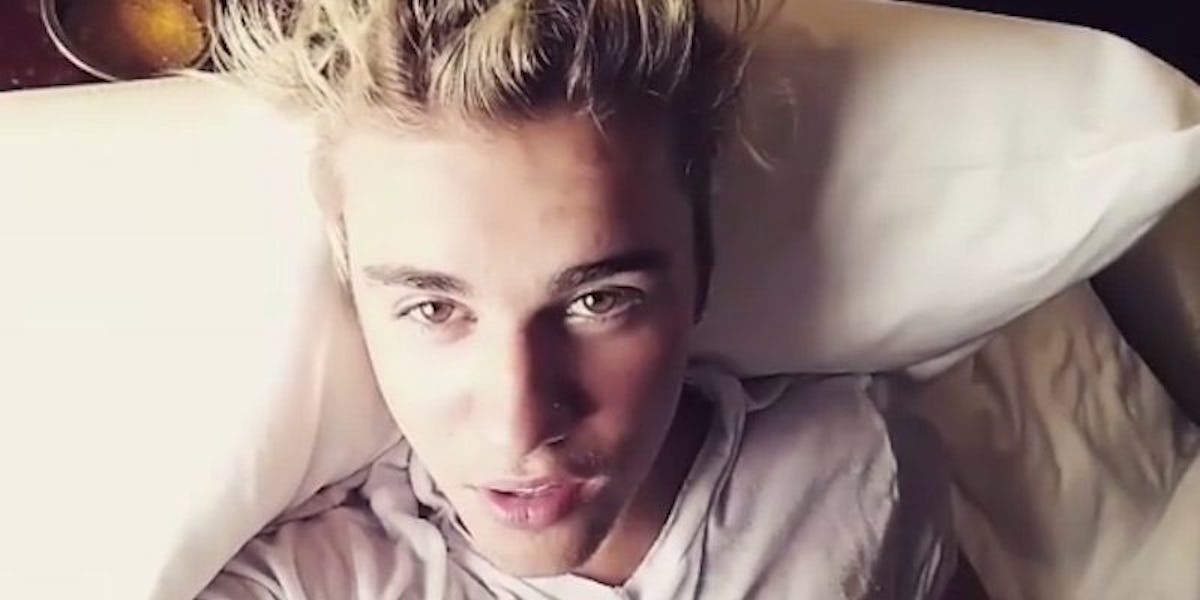 Justin Bieber Might Now Have A Face Tattoo And You Need To See It
Instagram
Justin Bieber is no stranger to tattoos.
In fact, the "Sorry" singer has more than 50 pieces of body ink strewn across his body (that we know of).
When the Biebs was just 16 years old, he got his first tattoo: a small bird on his left hip.
According to PopStart, Justin got inked in March 2010 at the Son of a Gun Tattoo and Barbershop in Toronto by a lifelong friend of his dad's. The bird apparently represents the seagull from "Jonathan Livingston Seagull," a story about a seagull learning to fly.
Now he has a tiny addition to his tattoo arsenal. While it may be small, it will likely be Bieber's most controversial tattoo to date. Why? Because it's on his face.
On Saturday, Bieber shared the above photo to Instagram with the caption,
Resting up for the show in Philly it's gonna be a good one mark my words.
Ahh, yeah it will be Biebs, but not for your music. It will be big because of your possible new FACE TATTOO.
While fans and followers were quick to jump all over the new ink, there are still some who are speculating if it is actually real.
As PEOPLE noted, Bieber has said in the past that he is open to tattoos on his precious little face but would wait until he was older.
Looks like now is what he meant by "older".