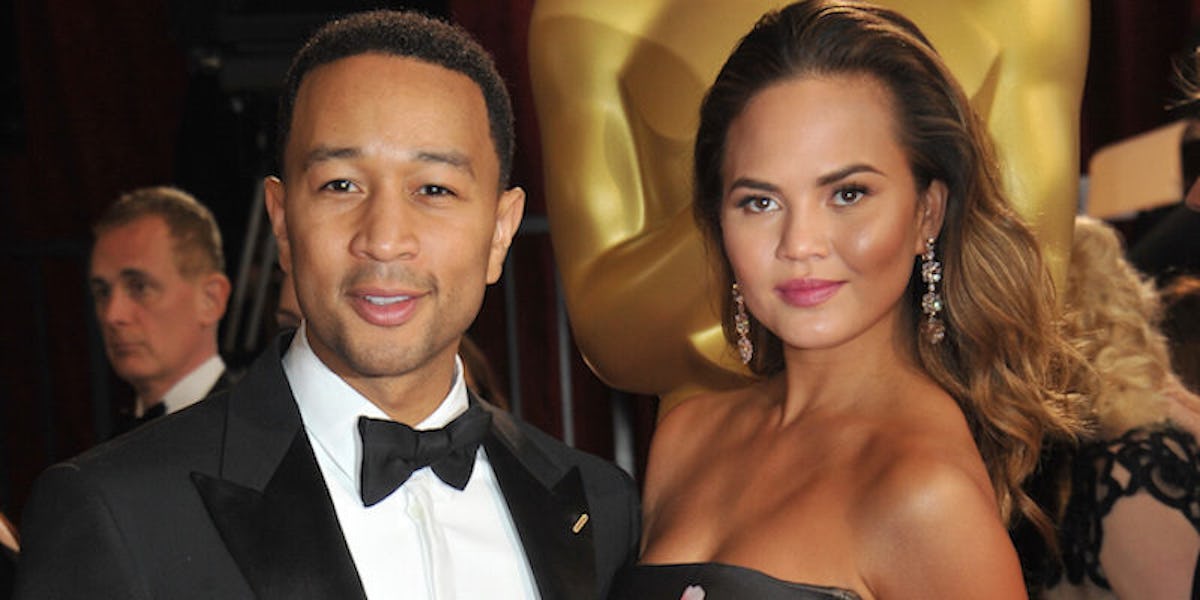 John Legend Had The Funniest Response To Chrissy Teigen Calling Him A 'DILF'
Shutterstock
No one's sure if John Legend knows how good-looking he is, though many are suspicious he does, indeed, own mirrors.
Legend's wife, Sports Illustrated model Chrissy Teigen, recently dubbed the father of her newborn daughter, Luna, a "DILF," and he humbly accepted the title.
In an Instagram post Tuesday, Teigen shared a photo of her newly expanded family with the caption, "Get it, dilf!!"
On Thursday, at the opening night of "Turn Me Loose" in NYC, Legend told Us Weekly,
I'm glad at least one person wants to f*ck me.
Uh, John Legend, you beautiful fool, everyone wants to f*ck you.
Men, women, horny dogs, chairs that have felt the gentle heft of his lil' butt, reflective storefront windows that have momentarily captured his reflection, God, probably -- we'd all like to break us off a piece.
Sadly, Legend doesn't have time to f*ck the whole world.
He and Teigen are brand-new parents who spend most of their time getting to know baby Luna.
He told the magazine,
I'm actually home a lot. I'm actually on sort of a paternity leave right now. I'm not working that much… I'll start working a lot more once the album is done and we put it out and go on tour again. But I go to the studio a little bit to finish the album. Most of the time I'm just home with Chrissy and the baby.
Knowing John and Chrissy are attentive, engaged parents, somehow, only makes the couple more impossibly attractive than they both already were.
Luna barely even has eyebrows yet, and she's already set to be inconceivably stunning from now until eternity.
Deal with it, basic babies.
Citations: John Legend on Being a DILF: 'At Least One Person Wants to F--k Me' (Us Weekly)