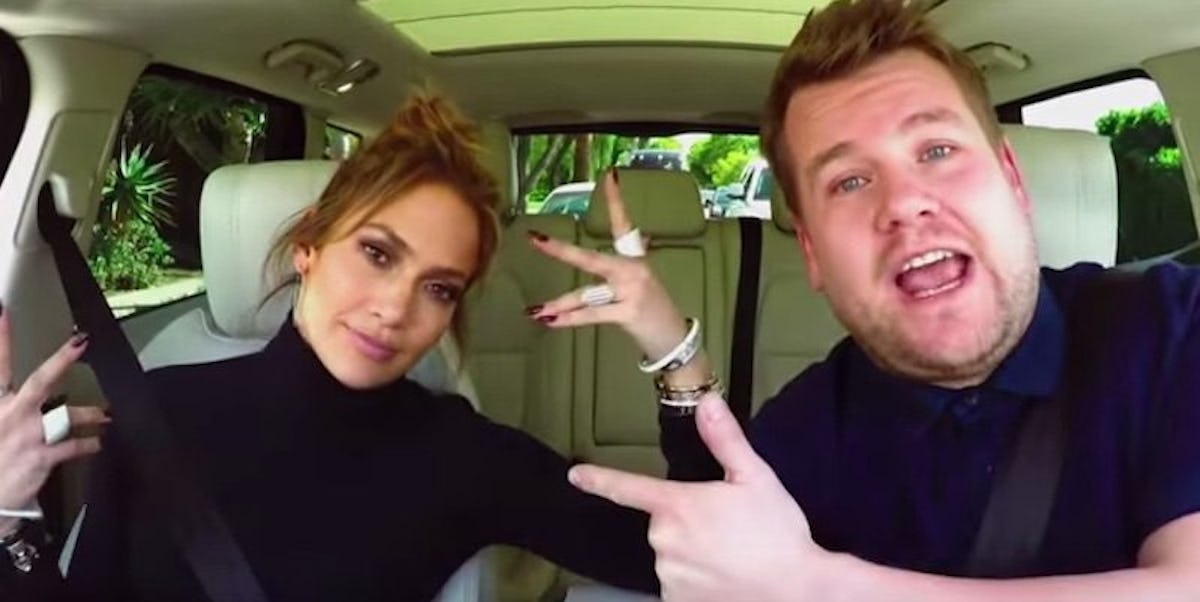 James Corden Texted Leo DiCaprio From JLo's Phone During 'Carpool Karaoke'
YouTube
James Corden's "Carpool Karaoke" segment is everything to me. I seriously die laughing every time I watch it. Not only have we seen Adele rap, but we've seen Justin Bieber complete a Rubik's Cube and One Direction admit their dirtiest secrets. 
The comedian's latest guest on the show was Jennifer Lopez, and let me just tell you, her appearance does not disappoint.
First, JLo sang some of her greatest hits like "Jenny From The Block," and then she showed Corden how to look sexy during music videos. The climax, though, had to be when Corden stole JLo's phone and texted Leo DiCaprio. LOL, YEAH, OSCAR WINNER LEO.
The messages starts with "Hey baby," so you know things get pretty crazy. CORDEN, YOU ARE SUCH A JOKESTER.
I'd pay some serious cash to hide in the backseat of that car because it looks like they had one hell of a time.
You can check out the whole segment in the video above.
Oh, and moral of the story: Hide your phone from James Corden -- he's dangerous.