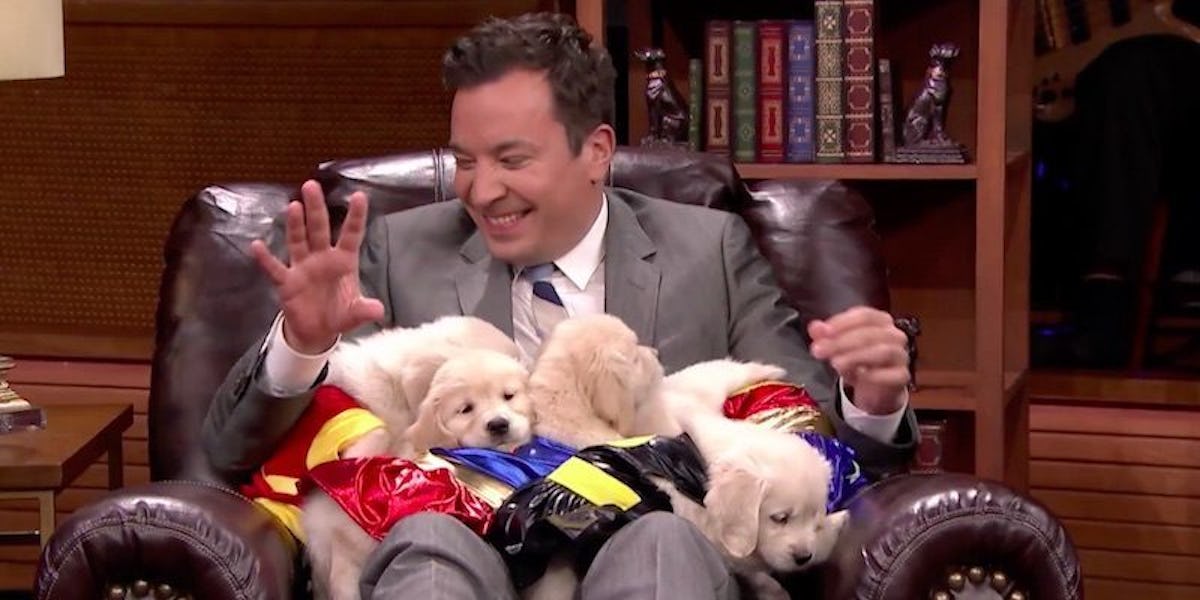 Jimmy Fallon And Ben Affleck Cuddle With Puppies Dressed As Superheroes
YouTube
Look, all I'm saying is if Zack Snyder recast all the characters in "Batman v Superman: Dawn of Justice" as dogs, I would actually see that movie.
Thankfully, Jimmy Fallon has my back and provided me this high-quality content for free. On "The Tonight Show Starring Jimmy Fallon" this week, Jimmy challenged the new face of Batman, Ben Affleck, to a "Pup Quiz."
Basically, this was a game of random trivia that didn't matter. The important part was after each question, an adorable lil' pupper dressed as a Justice League member got brought out.
The costumed pups just kept coming until there were puppy versions of Batman, Superman, Wonder Woman, The Flash, Batgirl and Supergirl all out on the stage. It was exactly as cute as it sounds.
I don't know about you guys, but I would trust all of these doggos to defend Gotham.
Citations: Ben Affleck and Jimmy Fallon Cuddle With Adorable Superhero Puppies on 'Tonight Show' (Entertainment Tonight)