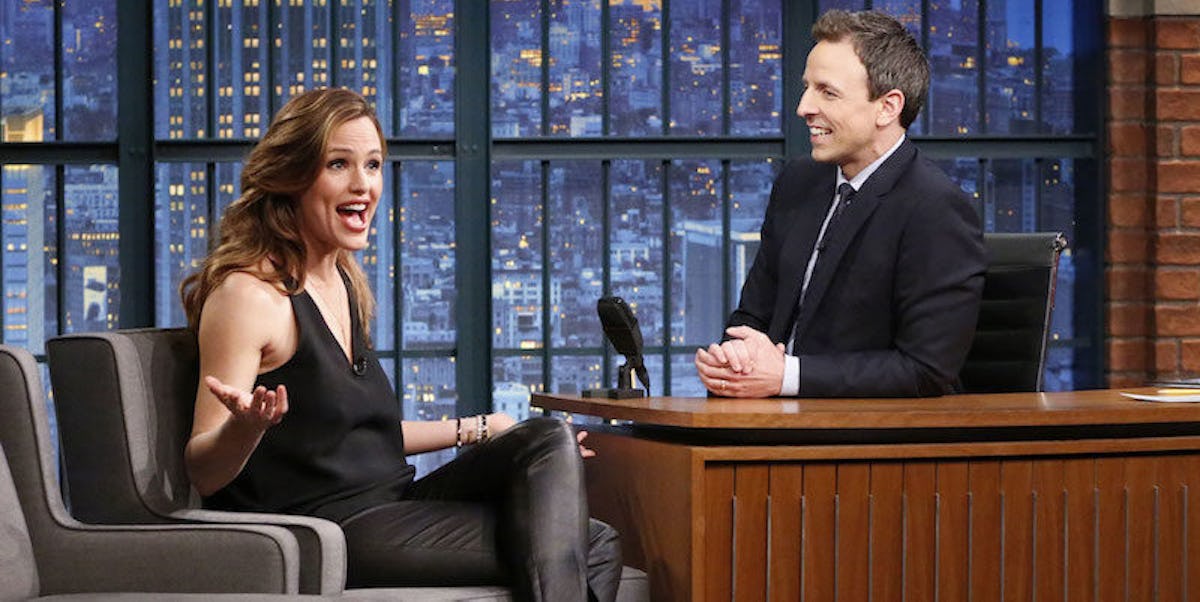 Jennifer Garner Is A Total Nerd Talking About Her Marching Band Days
YouTube
As of Thursday night, Jennifer Garner is officially the most charming band geek of all time.
While visiting "Late Night with Seth Meyers," she shared memories of her days on the John Adams Middle School marching band with host Seth Meyers and could not stress enough how serious #BandLyf truly was.
The "Miracles from Heaven" actress explained,
You know when you walk in a parade you have to really smoothly go heel-toe… because you don't want to jostle your instrument… You want a steady gait. You want to key off with the person to your right because you want a straight line… You cannot mess around… You go to band camp, you stand in the sun and you practice marching at the same…steady level of gait. It's not easy, Seth!
Sadly, Garner since lost Sally the Sexy Saxophone, her middle school partner in sweet, regimented music, but she remains forever aware of the commitment it takes to be a true marching band star.
Citations: Jennifer Garner Took Her Marching Band Days Very Seriously: "You Cannot Mess Around!" (InStyle)