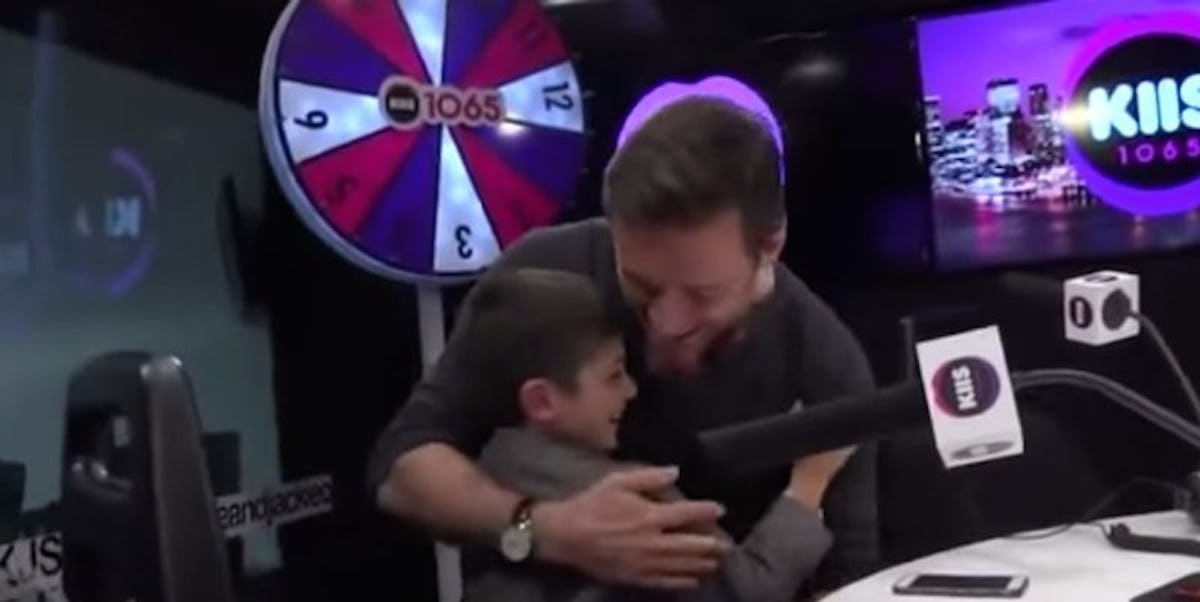 Hugh Jackman Totally Surprises A 'Wolverine' Fan With Cystic Fibrosis (Video)
Hugh Jackman surprising a young fan who suffers from cystic fibrosis during a radio interview is the perfect feel-good story to get you into the weekend.
Domenic, 9, stopped by Australia's KIIS 1065 to do an interview for "The Kyle and Jackie O Show" when he revealed Wolverine was his favorite superhero.
When asked why, Domenic gave a heartbreaking response. He said,
I really like it that he can heal.
After that, Kyle and Jackie O told Domenic they would be able to call Hugh Jackman, under the pretense Jackman was busy on set, so Domenic could talk to him about Wolverine. But, Jackman wasn't away on set at all; he was actually right next door.
After a few questions, Jackman came into the studio, and Domenic's face lit up like a Sentinel attacking Utopia.
This awesome meeting was made possible by the wonderful dream makers at the Make-A-Wish Foundation.
More of this, please!