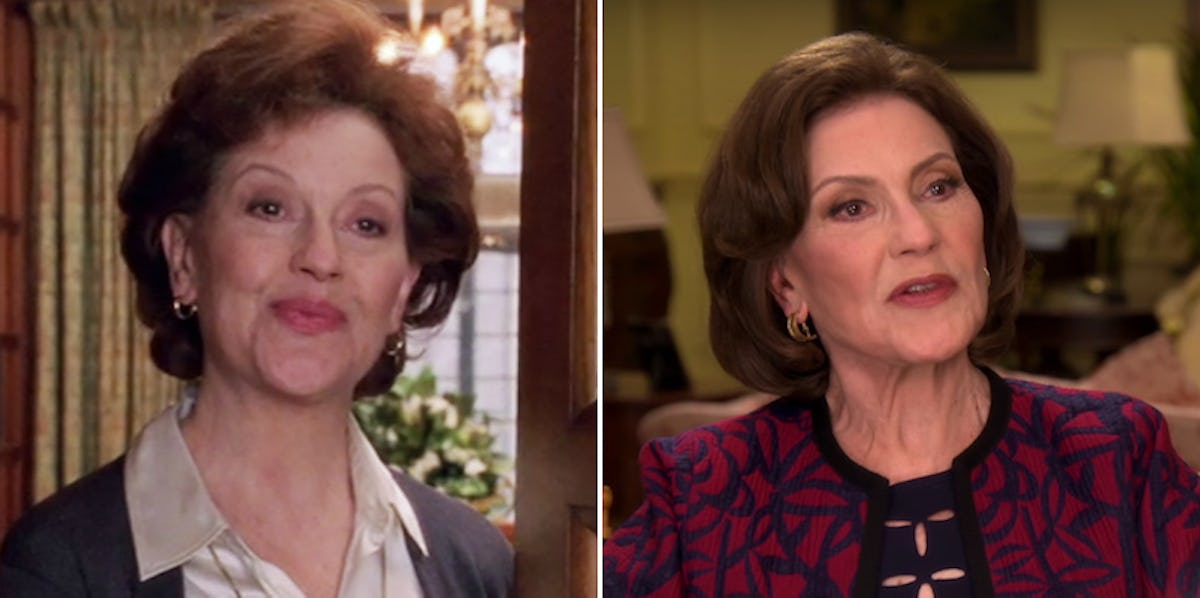 Here's How Much Each 'Gilmore Girls' Character Has Changed In 16 Years
The WB / Netflix
I don't want anyone to freak out, but the "Gilmore Girls" revival is really, truly a thing that is happening.
I know we've known this for while, but now that this new featurette from Netflix has the actors in costume and on set in Stars Hollow it feels REALLY real.
BTW, if you want to have a good Gilmore cry, definitely watch this video. It's some old "Gilmore Girls" clips along with new interviews from the cast, and it will give you all the feels.
*sniffles* Dammit, Carole King.
But how about seeing Luke, Jess, Rory, Lorelai and the rest of the gang in costume again, am I right?
Obviously, everyone's aged a bit. It has been a while, after all.
It's no coincidence Netflix released this video on the 16th anniversary of the show, either.
Sixteen years ago, on October 5, 2000, Rory Gilmore first got accepted into Chilton Preparatory School. We've come a long way in those 16 years.
Let's take a look.
Lorelai Gilmore
Lauren Graham has been staying busy on "Parenthood" over the last decade, and she's looking as beautiful as ever as Lorelai.
Rory Gilmore
Does Alexis Bledel age? Can someone confirm? I'm getting serious "Tuck Everlasting" vibes here.
Emily Gilmore
OK, nevermind Alexis Bledel, Kelly Bishop is DEFINITELY immortal. Calling it right now.
Luke Danes
Luke is played by Scott Patterson, and he's definitely still got his signature grump look down.
Lane Kim
Keiko Agena is still adorable as Lane, even if she's not rocking the pigtails.
Dean Forester
Dean is played by Jared Padalecki, and is not to be confused with Dean Winchester, who is Jared's brother on his other show, "Supernatural."
Jess Mariano
OK, technically Jess was not in the pilot because he doesn't come in until the second season, but how could I leave out Milo Ventimiglia? (Rooting for you, boo.)
Logan Huntzberger
Same thing with Logan, actor Matt Czuchry first joined the show in season five.
Paris Geller
I am living for Liza Weil's haircut here. Paris is low-key my favorite character on this show.
Kirk Gleason
Kirk began as just "the guy who does all the odd jobs in Stars Hollow," but became a fan favorite character played by actor Sean Gunn later on.
"Gilmore Girls: A Year in the Life" will hit Netflix on November 25.